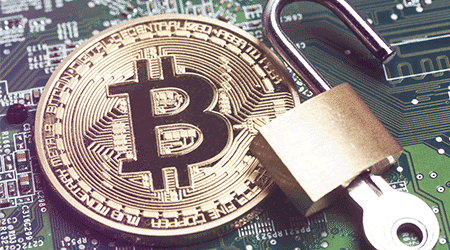 Bitcoin Is a Delusion Said By Warren Buffett
Billionaire investor, Warren Buffett is the chairman and CEO at multinational conglomerate Berkshire Hathaway said that Bitcoin (BTC) as a delusion and it attracts charlatans in an interview with CNBC. The news was published on Monday, Feb 25. Bitcoin critic, Buffet had earlier said that buying Bitcoin is a gamble as an investment. He underlined:
"It's ingenious and blockchain is important but bitcoin has no unique value at all. It doesn't produce anything, you can stare at it all day and no little bitcoins come out or anything like that."
Buffett added:
"People get their hopes up that something like that is going to change their lives, and it's a very ingenious thing to figure out how to have a limited supply and make it harder and more expensive to create them as you go along and all that sort of thing but it doesn't, the function … blockchain does not depend on [bitcoin]."
During the interview with CNBC Buffett pointed that Bitcoin has no unique value at all because "blockchain does not depend on Bitcoin" and explained that "You can stare at it all day, and no little Bitcoins come out or anything like that. It's a delusion, basically."
Followed by the comments on his empathy for crypto traders thought of investing in Bitcoin, Buffet added: "who knows where we will be next year." However, he did not elaborate on his views about blockchain being important. He noted that JPMorgan Chase is launching JM Coin (its own cryptocurrency). It is not clear how the Sage of Omaha felt about this particular use case.
Buffett said at the annual meeting of Berkshire Hathaway in May 2018, while claiming that Bitcoin is "probably rat poison squared," virtual currencies will come to a bad ending. Charlie Munger, the vice chairman at Berkshire Hathaway has also commented with his negative point of view, on the criticism of crypto by Buffett:
"Someone else is trading turds and you decide I can't be left out."
Berkshire Hathaway made an investment of $600 million in 2 fintech payment firms in October 2018.