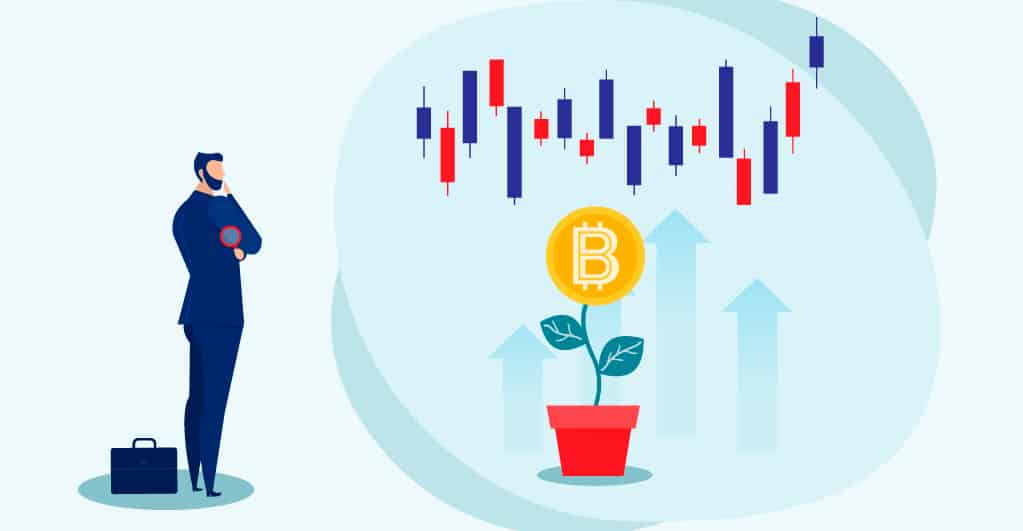 Is Bitcoin a High Risk Investment?
Overview
With the rising popularity of cryptocurrencies, industries worldwide embrace bitcoin as the future medium of exchange. Bitcoin has evolved to be the most successful cryptocurrency today, but investing in it involves certain risks at all levels due to its volatile nature.
List of Risk Involved in Bitcoin Investment
The various risks associated with bitcoin investment are:
Trial Stage Risk
Bitcoin and other leading cryptocurrencies are still in their nascent stage. Therefore, investors should expect anything, precisely what happens when there is no historical data or experiences that could help investors gauge the risks. Thus, conservative investors should avoid dealing with bitcoin because the currency is still under development.
Legality
Bitcoin, as well as other cryptocurrencies, are not regulated by any central authority that oversees their operations, and therefore investors are always at a risk of losing. However, bitcoin being the most actively used cryptocurrency has emerged from this stage where people nowadays do not have to worry about the legality of the coin. The fact that bitcoin investments are not taxed entices the investors, but the risk remains.
Cybertheft
Bitcoin is technology-reliant; bitcoins are digitally mined or exchanged via smart wallets, which is done digitally. Such a technology reliance often succumbs to cyber theft and hacking because crypto investments do not involve any physical collaterals that can back the assets as they are purely technology-based. Thus, though blockchain technology is a provably fair and transparent technology, it is often vulnerable to hacking and cyber thefts. Once a transaction is made, it cannot be retried, which adds to the risk of losing the lost or stolen bitcoins.
Volatility and Price Variability
The volatile nature of bitcoin itself poses a lot of risks to investors. Bitcoin price fluctuations are completely unpredictable, especially in the short term. Unlike real currencies or stocks, financial analysts can approximately predict the value of stocks or real currencies, sometimes based on historical data or taking data from the outside world. But with Bitcoin as well as other currencies, predicting the future price is next to impossible. Many variable factors contribute to the variable pricing of cryptocurrencies: huge exchange trading, legislative initiatives, the integration of Bitcoin with large companies, etc.  But still you can make profit from Bitcoin daily by choosing Immediate Edge – A trusted Bitcoin robot. Check its official website to know more about this unique platform.
Financial Loss
Bitcoin is often referred to as a Ponzi Scheme where people sitting at the top levels are reaping the benefits of the ignorance of others at lower levels. It is like a bubble economy that grows when people start buying bitcoins out of frenzy; When the bubble bursts, they are left with nothing, except some digital coins that they intend to sell but cannot unload.
Aspects to Know Before Investing in Bitcoin
Investors should be aware of certain factors before investing in bitcoin to prepare themselves for the inherent risks associated with bitcoin investments.
Reasons for Investing in Crypto
Investors should consider why they are into crypto investments when there are other lucrative and less risky investment vehicles. If it is only because they want to experience the cryptocurrency frenzy, it is probably not advisable to invest in cryptocurrencies.
Knowledge about the Crypto Industry
Before investing in bitcoin, investors should understand how the crypto industry works. Without prior knowledge, it is not possible to exist in the crypto industry. It is imperative to explore the blockchain technology around which the entire crypto industry revolves.
Understand the Investment Timing
The cryptocurrency world moves very fast, and therefore investors should understand when to invest in crypto coins to reap the maximum benefits.
Conclusion
Thus, before rushing into investing in any of the cryptocurrencies, the traders need to weigh the pros and cons before taking the next move. Investors should invest only the amount that they can afford to lose under any circumstances. Investing in Bitcoin is a complex endeavor. There is no assurance of benefit or, at least, break-even investments.