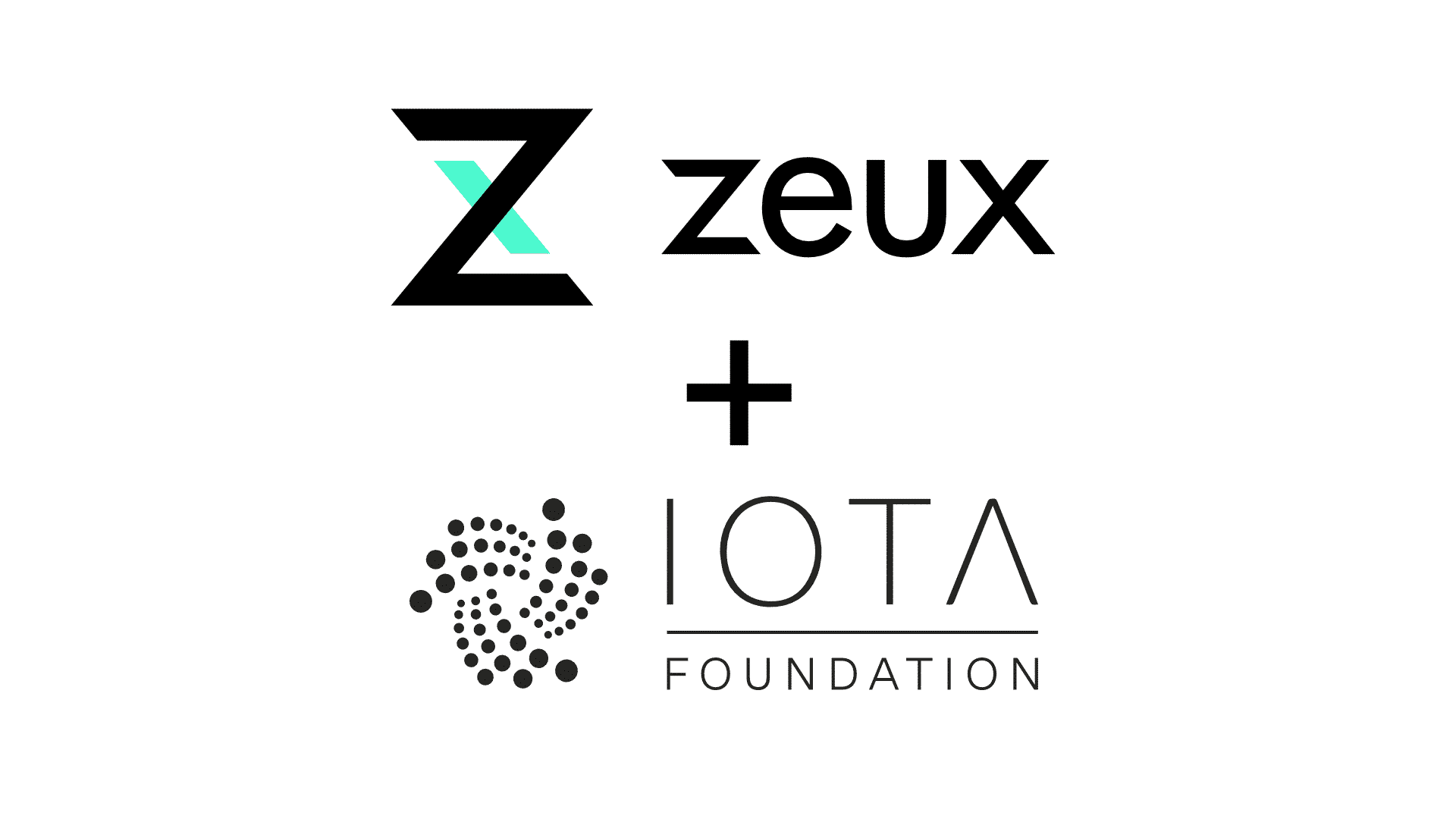 Zeux App and IOTA Come Together to Make Crypto Payments Possible at Retail Outlets
Payment and online banking app Zeux and IOTA Foundation have joined hands to make payments at retail outlets possible by MIOTA coin. This is possible at any outlet that accepts payment Apple or Samsung Pay. This payment mode is possible at various brick and mortar stores ranging from coffee shops to grocery stores.
Zeux launched this service in Europe this year and will be launching it in the US in the coming year. The app simplifies customer experience by providing payment and banking solutions all at one place. Now it has gone a step further by adding a digital dimension to it; now it is possible to pay and manage fiat and crypto token from one app. It has teamed with many third-party companies to enable integrated investment solutions to its customer. The company does not charge for opening account, money transfer or crypto payment.
David Sønstebø, founder and co-chairman of IOTA Foundation, stated that "This partnership with Zeux will provide a significant convenience benefit for IOTA ecosystem. We are very excited for this. Now IOTA digital currency can be used as payment with merchants that accept Apple Pay and Samsung Pay. By combining existing technology with another form of currency, this is a big step forward towards the adoption of crypto for the masses."
Frank Zhou, Founder and CEO of Zeux, expressing his excitement to join hands with IOTA said that "As a distributed ledger with zero transaction fees, The Tangle is a very promising chain for us to build our customer data Dapp. This marks another step forward in our journey. We look forward to working with IOTA and giving their customer base even more financial freedom."
Both the organizations are excited to bring digital payment to the common mass so that its use could be encouraged. This will simplify the payment method and will also help businesses to keep a secure and permanent record of all the transactions.
IOTA is a Germany based not-for-profit organization. It facilitates the development and standardization of new 'Distributed Ledger Technologies.' Tangle is one of their ledger technologies that Zeux will be using to form their customer database. Tangle has been explicitly designed for the IoT environment.