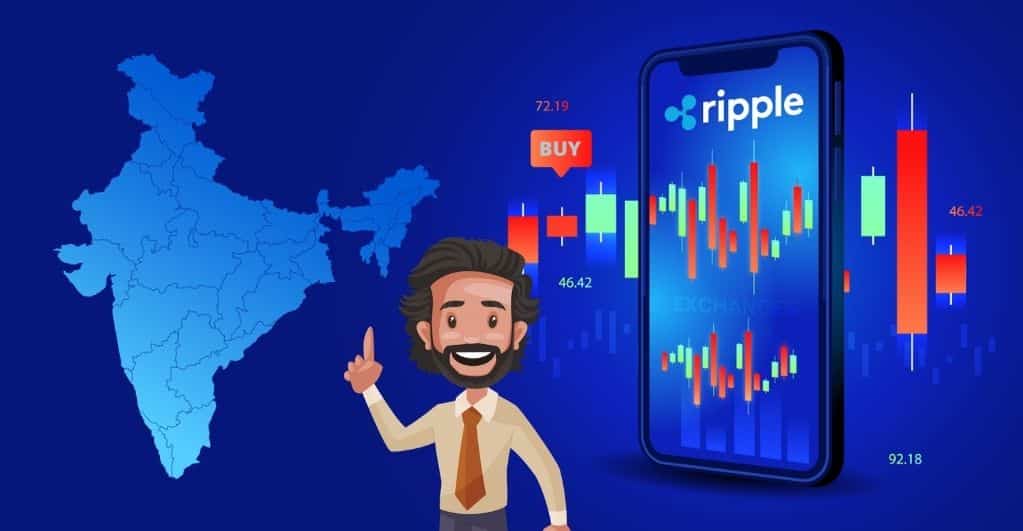 Best Cryptocurrency Exchanges to buy and sell Ripple (XRP) in India
Ripple (XRP) is a digital currency and payment platform. It is an open-source protocol that allows cheap and fast global digital transactions, thereby increasing the liquidity of money. Different countries have different regulations and legislations regarding the purchase of cryptocurrency, and India is no exception; India does support some cryptocurrency exchanges to buy Ripple.
Key Takeaways
● XRP is Ripple's digital asset, which runs on the digital payment platform RippleNet. This platform is an RTGS (Real-time Gross Settlement) system, built on a distributed ledger database called XRP ledger. The payment system allows instant financial transactions throughout the world, hence known as an open-source payment network.
● XRP was developed to connect financial institutions and banks globally to enable cross-border transactions and payments. Financial institutions can use XRP to source instant liquidity, and the payment providers can use it to settle payments and minimize the fees on foreign exchange.
● When the Supreme Court of India lifted the blanket ban on cryptocurrency exchanges in India, the country underwent an investment boom from interested buyers and traders. This change not only brought many crypto-exchange providers to India but also led to the development of domestic crypto-based entities.
Buy Ripple (XRP) in India
Cryptocurrency trade is a thriving industry in India. However, XRP is one of the best digital assets, which has been listed on both local and global exchanges in India. Several cryptocurrency exchanges are available in the country to buy Ripple through INR, which charge a reasonable trading fee. These entities also provide facilities such as transacting through debit cards, credit cards, banks, MobiKwik, UPI, and virtual banking accounts.
Leading Cryptocurrency Exchanges in India with XRP Listing
Here is a list of the best cryptocurrency exchanges to buy Ripple in India.
CoinDCX
One of the biggest domestic crypto exchanges in terms of safety and users is CoinDCX, with over 250 cryptocurrencies. CoinDCX has released several products and offered the users price conversions, market leverage, good interest rates for lending, and unlimited trading with limitless order books. This platform has a detailed fee structure based on the currency that traders use; it charges a fee if a trader conducts a cross-platform trade.
WazirX
In India, WazirX is a newly-launched local exchange, which is acquired by a global exchange, Binance. This affiliation makes the crypto-exchange provider credible and popular. WazirX is known for its simple and intuitive interface, and advanced security features. The exchange does security audits to ensure the trader's safety. It has a wide collection of cryptocurrencies; it is among the few businesses that provide XRP for trading by offering competitive prices.
BitBNS
BitBNS is a leading domestic cryptocurrency exchange in India. It has an exhaustive range of cryptocurrencies, including XRP. Besides, it helps in margin trading, ultimately multiplying the profits for traders.
ZebPay
ZebPay is one of the oldest exchanges in India known for retail exchange. Apart from India, it operates in about 162 countries and has high daily trading volumes. Besides, it offers XRP and other cryptocurrencies, and users consider it among the most friendly and safest trading platforms in India.
PayBito
PayBito is a leading cryptocurrency exchange and the first to launch trading operations in India. It is known for its high liquidity trading pairs and high-end trading features. Moreover, it charges trading fees as low as 0.75% and provides safety to the traders' assets.
BuyUCoin
In June 2016, BuyUCoin was launched and soon became an industry leader in the domestic cryptocurrency exchange; it has a huge investor community. This platform is the first crypto exchange to introduce a peer-to-peer transaction model; the traders can choose from more than thirty cryptocurrencies. BuyUCoin charges a 0% fee over-the-counter desk, and the transaction fees vary depending upon the cryptocurrency that is used for trading. Besides, the platform does not charge money on withdrawing INR from the user wallet. It has conducted more than USD 50 million worth of trade since its inception.
Final Words
Ripple was launched in 2012 as a digital payment network and later as a cryptocurrency. It gained popularity among traders and investors and became the third-largest cryptocurrency by market capitalization after Bitcoin and Ethereum. The best and legit cryptocurrency exchanges in India, which deal in Ripple, are CoinDCX, WazirX, BitBNS, PayBito, and BuyUCoin. Ripple ranks top among the digital currencies and is going steady at the moment. Ripple is not beneficial only to a general user but also to various financial institutions, banks, and payment providers. Apart from this, check on Ripple Price Prediction 2025 to know about that year's price updates, and by this, you can decide that is this the right time to invest your hard-earned money in XRP.