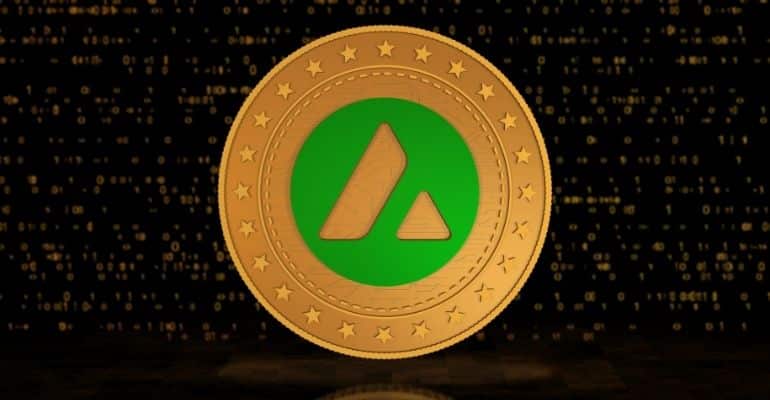 Will Strong Fundamentals Push Avalanche (AVAX) Price in 2022?
March has been the best month of this year for Avalanche because it has started multiple projects and tied up many partnerships. Before the Barcelona summit, the community provided critical updates about the Avalanche in March 2022.
The first update is Defy Trends announcing its plans to expand to Avalanche. The platform uses data from various sources and offers its users to earn from their research contribution and learning about cryptocurrency. It also monitors social media channels like Redditt & Twitter.
In this way, Defy Trends helps the user make more informed investment decisions. The platform chooses Avalanche because of its low fees and fast contract facilities. However, it is in a Beta phase and will launch in the second quarter of 2022.
Wildlife Studios is one of the famous game developers, and they announced a multiverse initiative with Avalanche. They plan to branch into Web3 gaming on Avalanche and provide their users with more benefits. The customizable feature of the decentralized platform is the main attraction for game developers that engage and excite the players to spend more time in gaming.
Steak Launches Liquid AVAX Staking
Steakwallet is the next-generation self-custodial Web 3 wallet. They recently announced that their users can now liquid stake AVAX with BENQI. They think Avalanche provides better economic security since it helps the users to stake in a few steps.
Lost Worlds will Introduce NFTs with AVAX Projects
Lost Worlds has teamed up with more than 30 AVAX projects to introduce NFTs to the Barcelona Summit. The Avalanche projects will help to disburse NFTs across users to mint in different locations.
These are all great news to move the price in the next few weeks, so let's analyze the price of AVAX.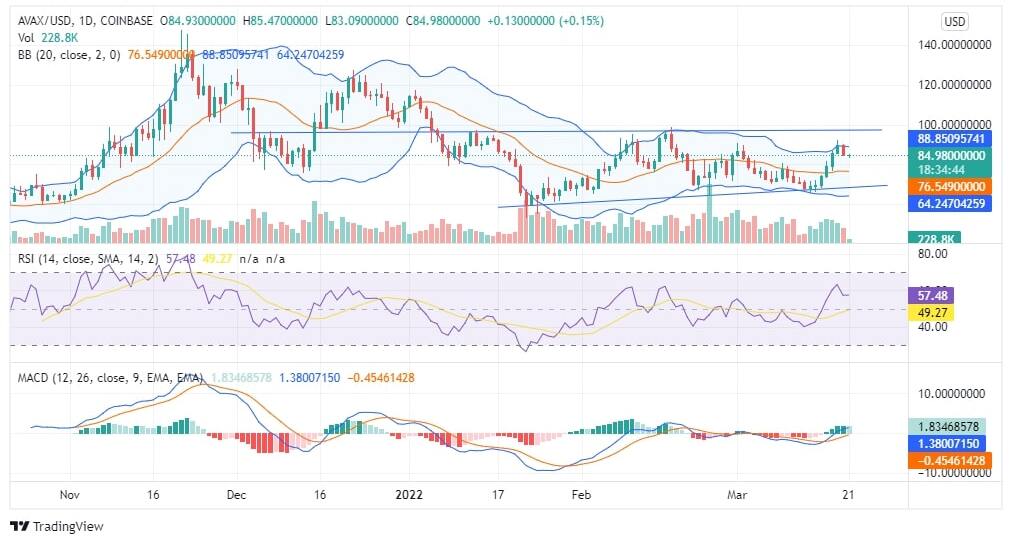 At the time of writing this post, AVAX was trading around $85. You can see that the price is making higher lows this year, but $88 is the strong resistance level of this cryptocurrency. Can it break the resistance level in the next few months?
On the daily chart, the MACD line is bullish, the RSI is 57, and candlesticks are in the upper half of the Bollinger Band. As per Avalanche price prediction and technical indicators, the coin may continue to trade with bullishness for the near-term.
Due to the good news, the AVAX coin reflects bullish momentum, but we do not think it is the right time to invest because most of these projects are in the beta phase. In the short term, the price may come to around $76, which can be an excellent time to accumulate some coins.