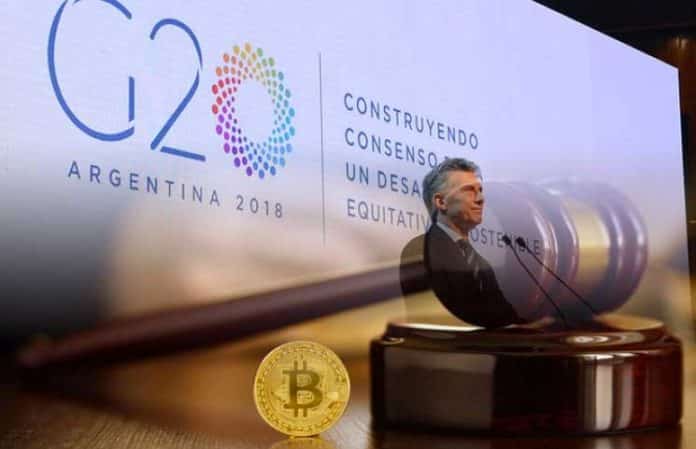 G20 countries Agree to Introduce Regulation for Cryptocurrency as per FATF Standards
As per Saudi Gazette report, all G20 countries recently signed a joint declaration to address issues like introduction of necessary regulation for crypto assets in compliance with the Financial Action Task Force (FATF) recommendations. The decision was made at the G20 leaders' summit held on December 1 in Argentina.
This significant step was taken with the aim to tackle money laundering and financing of terrorism.
The formation of the FATF standard was designed under the Organization for Economic Cooperation and Development (OECD) where basic rules have been introduced to tackle the issues of cryptocurrency trading in the global market. Further, this standard extended to the current crypto market situation and hence, adopted rules accordingly. Section 25 signed by FATF states,
"We will regulate crypto-assets for anti-money laundering and countering the financing of terrorism in line with FATF standards, and we will consider other responses as needed."
In July, G20 had issued a first communiqué which clearly stated the application of anti-money laundering standards with respect to the cryptocurrency market from the month of October. As per the G20 declaration, "other responses" will be added as per the requirement and the countries would be able to monitor the global economy effectively and efficiently, while it is quickly being digitalized. Further, it "would seek a consensus-based solution to address the impacts of the digitization of the economy on the international tax system with an update in 2019 and a final report in 2020."
The forum had approached Financial Stability Board (FSB) to introduce the guidelines for strict monitoring of crypto market. The FSB was headed by Mark Carney who was the Governor of the Bank of England and has expertise in analyzing the scenario of the crypto market carefully.
The FSB system was basically categorized into the Committee on Payments and Market Infrastructure. The FSB clearly states "The objective of the framework is to identify any emerging financial stability concerns in a timely manner. To this end, it includes risk metrics that are most likely to highlight suck risks, using data from public sources where available."