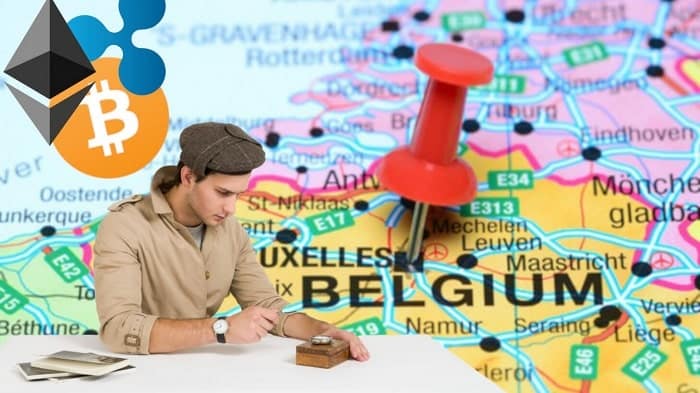 Belgium Tightens Up Fraudulent Cryptocurrency Platforms
Belgium's financial regulatory body, Financial Services and Markets Authority (FSMA) have added 14 fraudulent cryptocurrency websites to its growing list of online platforms suspected of fraud. Sources say the regulatory body it gets updates and complaints from victims who invested in fraudulent cryptocurrency platforms.
FSMA has reiterated its warning for investors to be vigilant. It further stated that fake virtual currency sites use a particular approach to attract investors. The regulatory body said that such websites claim that they are secure, and their returns are lucrative. "The sites further assure the investor that expertise is not a criterion to invest in digital currencies and also that the investor can withdraw funds anytime." But investors are not able to withdraw anything. The agency also notes that scammers have mastered the art of setting up fake cryptocurrency investment sites or Ponzi schemes. Its further states that the virtual currency scams promise unrealistic returns while some go as far as imitating original websites.
As per various media reports, one such Ponzi scheme known as Gelfman Blueprint Inc. claimed to be a hedge fund got over $600,000 from deceiving its customers, and a New York federal court slammed the culprits with a $2.5 million fine. However, multiple US regulators are scrutinizing whether trading platforms are complying with various regulatory schemes. Jason Somensatto, the member of Orrick's Blockchain Working Group, says token trading platforms risk enforcement for not following laws applicable to money transmission and securities and commodities trading. He said, "although enforcement against cryptocurrency businesses in these areas has thus far been minimal, trading platforms should expect that to change in light of the increasing attention being paid by regulators to these issues."
Somensatto further says that platforms that allow securities trading must register with the Securities and Exchange Commission (SEC) as a national securities exchange, alternative trading system or a broker-dealer, all of which require the trading platform to follow restrictive rules addressing everything from preventing fraud to safeguarding customer accounts.