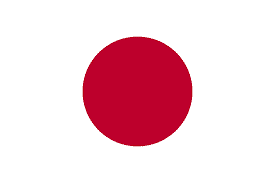 Japan's SBI Group To Invest $15 Million Swiss Startup Tangem
Switzerland – based startup 'Tangem' is the manufacturer of slimline hardware smart wallet for cryptocurrencies. SBI Group, the Japanese finance giant has invested $15 million in Tangem, confirmed in a press release on Jan 21st.
Tangem issued its first wallet in June 2018, The goal of the startup is to expand cryptocurrency adoption by making assets spendable enough same as traditional smart cards mostly used in transport and loyalty. The firm outlined its crypto storage product as a "smart banknote for digital assets."The product is designed and developed like bank card in order to enable off-chain physical transactions, for instance, in-store payments after loading the device with cryptos through NFC-enabled smartphone.
According to a press release by Tangem, the startup has targeted to leverage ticketing and loyalty industries in order to spread crypto smart cards. The startup made an announcement on Monday about the SBI investment which would help it to expand its technology to other spheres such as Stablecoins, initial coin offerings (ICO),  tokenized assets offerings, digital identity, anti-counterfeiting, and more.The firm quoted that funding was made through its wholly-owned subsidiary SBI Crypto Investment ventures (often invests in digital assets) but did not disclose the exact funding figures. Same news has been confirmed by SBI Group in a separate platform.
Andrey Kurennykh, co-founder Tangem commented:
"With this additional investment in 2019, we will be able to extend our product offering in other industries and provide better support to companies which embrace the idea of the physical distribution of blockchain assets." The company is currently involved in its business in the industry such as opening its own exchange in Japan and began working with banks on blockchain tools.
Japanese financial services giant invested in Tangem mainly because of its inexpensive" and "robust" crypto wallet which will help in increasing the demand for digital assets as well as crypto wallet itself.
Yoshitaka Kitao, president & CEO of SBI Holdings said:
"The Tangem hardware wallet, which is highly secure and affordable, is an important tool to promote the mass adoption of digital assets and blockchain. We believe utilizing Tangem will help stimulate the demand for other blockchain services provided by SBI."
SBI Group in the year 2018 has partnered with Sepior (Denmark-based blockchain security startup) in order to develop a digital wallet for VCTRADE (its cryptocurrency exchange) since hardware wallets are a popular solution for storage of cryptocurrencies nowadays.