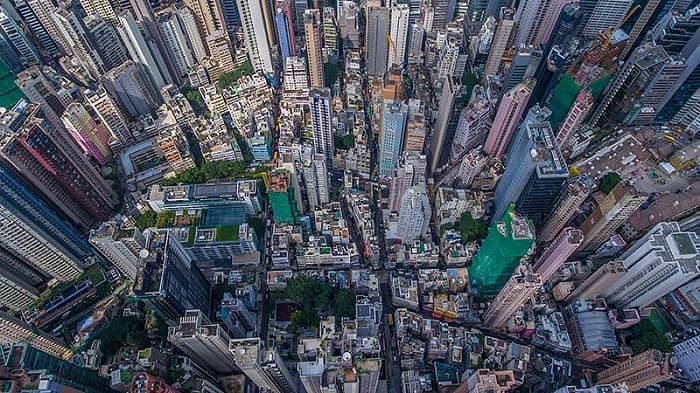 OKCoin Founder Takes Over Hong Kong-Listed Firm In $60+ Million
The founder of cryptocurrency exchange OKCoin and world's 2nd largest crypto exchange OKEx, Mingxing "Star" Xu has become the largest individual shareholder of a Hong Kong Stock Exchange-listed firm through a $60+ million deal. The competed deal was confirmed on Wednesday 23rd Jan, by the LEAP Holdings Group (the acquired firm).
LEAP Holdings Group is a Caymans Island-incorporated construction engineering company which is one of the firms listed on the Hong Kong Stock Exchange (HKEX). The parent company of OKCoin, OKC Holdings Corp bought around 3.2 billion shares of the company for 0.15 Hong Kong Dollar per share. By owning 60.49 percent of LEAP Holdings' stock and same percent of voting rights, OKC Holdings became the largest shareholder.
Xu, owns the majority stake around 52.32% in OKC Holdings with StarXu Capital and OKEM Services Company which are his own two firms. Gang Mai with 5.08 percent stake via Vlab Capital, Bo Feng of Ceyun Ventures have 9.86 percent through Golden Status Ventures are the 2 other notable shareholders of OKC Holdings. The daughter of Chinese billionaire entrepreneur Yuzhu Shi, Jing Shi owns 13 percent of OKC Holdings is one of the investors in it.
OKC Holdings Corp. 's possession has apparent hallmarks of being a reverse takeover which can be dubbed as backdoor listing or reverse initial public offering (IPO). This enables a private firm to purchase a publicly traded company bypassing some of the bureaucratic scrutiny involved in the process of going public which includes due diligence as well as regulatory issues. The buyer secures an automatic inclusion on the relevant stock exchange upon completion of the deal.
To own the controlling stake of LEAP Holdings Group, OKC Holdings initially file an application to HKEX on January 10th and closed the deal in just 2 weeks. Rather opting for the lengthy and complex process of conventional IPO, most of the crypto exchanges are going with the reverse-merger route in order to become publicly listed companies.

For a reverse merger, the holding company of South Korea's Bithumb exchange signed a binding letter of intent agreement with U.S.-listed investment firm Blockchain Industries. On the other hand, Huobi, a Singapore-based crypto exchange spent around $70 million to acquire 66.26 percent of an HKEX-listed firm called Pantronics Holdings. Mike Novogratz also opted a reverse takeover for his crypto-focused merchant bank 'Galaxy Digital' with Toronto-listed shell company Bradmer Pharmaceuticals to secure a listing on Toronto's TSX Venture Exchange, Canada.
A new crypto derivative product dubbed as "Perpetual Swap" was reportedly launched by OKEx in December 2018. It enables users to guess the future value of BTC/USD. In January, around 7 new trading pairs including ETH, LTC, and XRP for its perpetual swap contracts have been added by the exchange. Currently, OKEx is the second largest crypto exchange in terms of its daily trade volumes which is estimated to be about $382 million.