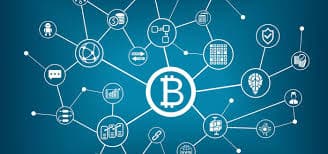 Crypto-focused Venture Firm Pantera Capital Raised $125 Million For Third Crypto Venture Fund
Pantera Capital is a Crypto hedge fund, has sealed $130 million out of a $175 million for its third crypto venture fund. The news was confirmed to one of the crypto news media in private correspondence with Pantera president Bill Healy on Friday. The firm had raised $13 million as its debut fund in the year 2013 and have risen it to $25 million. Pantera raised its third offering of $175 million targets was "a function of how fast space is moving, the talent coming in, the opportunities, and the sizing of rounds" in August 2018. Healy told the news media that:
"Blockchain venture equity continues to be very strong, both in terms of returns and deal flow. Pantera's first two venture funds, which were launched in 2013 and 2015, are currently valued at 7.2x and 2.8x, respectively. [For the third,] we've raised $130mm of the $175mm fund in the previous closing. Venture Fund III will have its final close on March 28th."
Healy underlined that:
"Our third blockchain venture fund has invested $30 million into nine portfolio companies. Pantera was joined by BCG and Microsoft as a founding investor in Bakkt, the newly formed subsidiary of the parent of the New York Stock Exchange (Intercontinental Exchange – NYSE: ICE). Pantera led the funding rounds in five deals, including Blockfolio and, most recently, Staked. Our investments in StarkWare and Synthetic Minds have also been announced."
Paul Veradittikit, the Pantera partner said, "We're in a bear market and fundraising has slowed for the entire industry, whether you're an entrepreneur or a fund." He further added that the initial fundraising of Pantera came from family offices, high net-worth individuals and others who can money move rapidly. Veradittikit is positive about the closing, as he explained that Pantera is "taking a lot of meetings" with a new category of funders like institutional investors like pension funds and endowments. He said:
The new fund will "invest in later stage rounds to support the more mature companies" than previous startup funds from the firm.
According to him, by doing this the company will secure a more active role in growing companies including board seats. "That's kind of where we want to fit in," he added.
The hedge fund published a newsletter warning that a quarter of its ICO projects could be found violating securities laws of the United States and thus it has to repay investors.