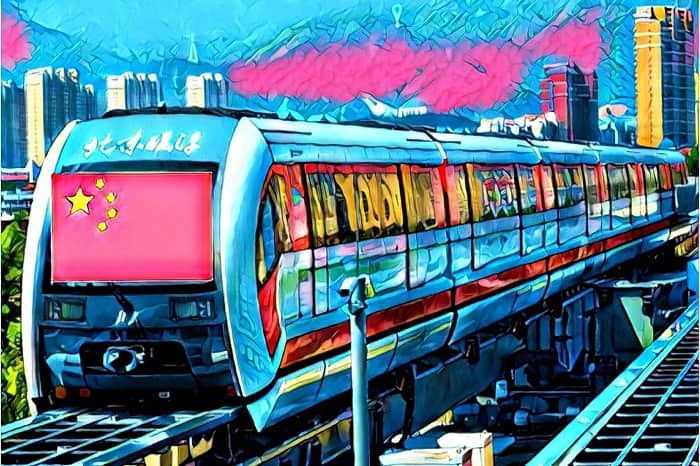 First Blockchain based Subway Electronic Invoice of China released in Shenzhen
The first subway electronic invoice of China which is based on blockchain has been issued at the Futian Station of the Shenzhen Metro, local securities publication of finance Daily has published on March 18.
The Municipal Taxation Bureau of Shenzhen along with Chinese tech giant company Tencent has come together to build a solution to record subway ride invoices to the blockchain. After every subway ride, the traveller will be able to see their Metro passenger code of Shenzhen over the payment voucher page of WeChat. The project will be developed on the previous Shenzhen's project WeChat based on blockchain invoice initiative. It is intended that around 170,000 subway invoices will be issued daily after the launch.
It was also highlighted that as of March 15, 2019, onwards the Shenzhen City Blockchain electronic invoicing system had released more than one million electronic invoices which are backed by blockchain technology and the over-all invoices amounting to 1.3 billion yuan nearly 200 million dollars.
Shenzhen Metro application is the first step that will be executing the e-invoicing backed with blockchain which will affect the overall public transport system of the country including, airport buses, taxis and other traffic scenes in parallel with online blockchain electronic invoicing operations.
On December 12, Cointelegraph mentioned that the Shenzhen Municipal Taxation Bureau in collaboration with Tencent have successfully connected a blockchain invoice system with the payment platform of WeChat.
China's railways have been very effective especially while testing the new technologies be it facial recognition or 5G networks and are paving their way across stations in multiple cities. Other countries are also implementing a similar strategy as China, in the previous month, the Argentinian state public transport card, SUBE (Sistema Unico de Boleto Electronico) had made a partnership with Bitex. Bitex offers blockchain based financial services to businesses to provide the payments facility by Bitcoin (BTC), Cointelegraph on February 9th, 2019, announced about it.
The UK based Go-Ahead Group has introduced a rewards system for rail travelers which is backed with blockchain. This real-world implementation is indicating the increasing maturity of blockchain as technology and just not about cryptocurrency.