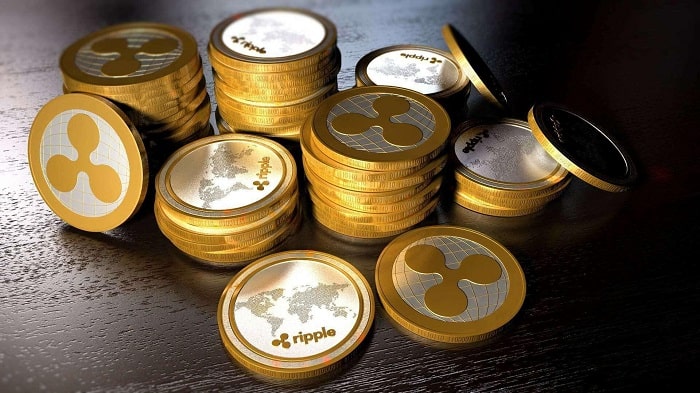 Swiss Stock Exchange to List XRP Exchange-Traded Investment Product
The primary stock exchange of Switzerland, SIX will reportedly launch another cryptocurrency-based exchange-traded product (ETP) for XRP (the third largest crypto asset by market capitalization). The report was published by crypto outlet The Block on Monday, March 11.
Hany Rashwan, the co-founder and CEO of Amun AG (Swiss crypto startup) which had launched the world's first listed crypto index product on SIX in November 2018, has confirmed the information to The Block. The firm received the issue the approval for XRP-linked ETP with the ticker name AXRP, from SIX. It further added:
"We can comfortably say that we expect to release the world's first XRP ETP within the next two months." While on the other hand, SIX has not confirmed the information.
Hany Rashwan also confirmed that the startup has even received approval of SIX in order to launch four more ETPs for single crypto assets — Bitcoin Cash (BCH), Litecoin (LTC), Stellar (XLM) and EOS. While the exact launch these ETPs are still not confirmed and will be purely based on the buyer's interest. But Rashwan said that the firm is planning to list all the eligible and approved crypto ETPs on Swiss Stock Exchange by the end of the year.
According to a Crypto Media Outlet, Amun AG has successfully closed a funding round of $4.2 million recently. The article also said that the Australian entrepreneur, Graham Tuckwell who was responsible for the world's first gold exchange-traded product before founding investment firm ETF Securities, has also participated in the investment.
In November 2018, SIX had listed its first ETP which tracks most of the top-weighted crypto assets. Amun issued that product for retail and institutional investors with the name "HODL". The index tracks five major cryptocurrencies such as, Bitcoin Cash (BCH), Litecoin (LTC), Ethereum (ETH), Bitcoin (BTC), and Ripple (XRP).
The total monthly trading volume for HODL took over XETC. XETC is a top traded ETP on SIX in December and January which tracks crude oil. However, the price per share for HODL dropped from $15 in November to around $13 currently due to the crypto market decline.
According to data of SIX exchange, Crypto Basket ETP of Amun, is the most traded ETP by volume. Most of the buyers for its crypto ETPs are based in Switzerland. Rashwan added that:
"It also has demand from overseas investors with access to the Swiss markets in compliance with their nations' securities laws."