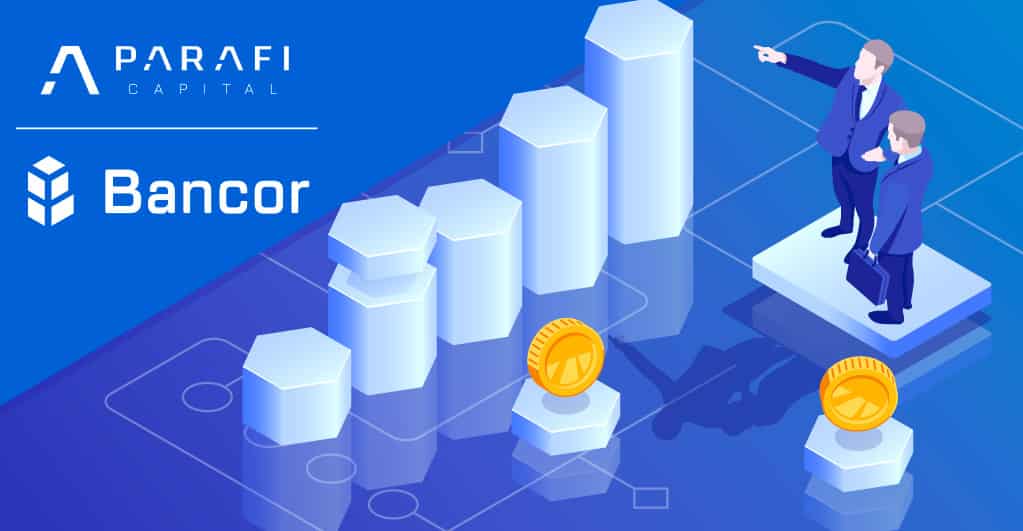 ParaFi Capital Makes Investment in BNT to Further Advance Growth of Bancor Protocol
ParaFi Capital, which is an investment firm that focuses on DeFi (Decentralized Finance), recently announced that it has made an investment in BNT (Bancor Network Token). It is considered to be a strategic investment that would further advance Bancor's mission to enable permissionless and global on-chain liquidity.
Investment in BNT
ParaFi Capital's Partner, Santiago Roel Santos, has mentioned that they believe that in AMM (automated market maker) space, Bancor V2 can be considered a step function improvement. He added that since liquidity and trade volumes are fast moving into markets based on AMM, their team believes that Bancor is in a good position to take advantage of this shift in the market.
Bancor Protocol's Head of Growth, Nate Hindman, mentioned that ParaFi, which has good experience in institutional markets and DeFi will bring along the required expertise. Such expertise will help Bancor Protocol prepare and scale Bancor V2, deploy Bancor Network Token's liquidity mining, and release BancorDAO.
Growth and Decentralization at Bancor
Bancor V2
Presently in beta state, Bancor V2 has 2 pools live, REN and LINK, both with a temporary liquidity cap of $1 million. Presently, both pools have limited supply and are going through stress testing. The early results for the pools are quite promising since these offer competitive prices and lowest slippage in the DEX market while utilizing very less liquidity.
There are plans to scale Bancor V2 and feedback is being provided by ParaFi about the AMM model as well as usability of Bancor V2 for both institutional and retail users.
Liquidity Mining
ParaFi has excellent expertise in DeFi and as such, they will participate in designing as well as voting on BNT liquidity mining's model. In this model, users get the chance to earn BNT in return for giving liquidity to pools of Bancor. This liquidity mining is going to be among the very first of BIPs (Bancor Improvement Proposals) that BancorDAO will vote upon.
About ParaFi Capital and Bancor
ParaFi Capital has good experience in technology and finance as well as two decades of experience in institutional investing. On the other hand, Bancor a liquidity protocol (on-chain) that enables decentralized and automated exchange on Ethereum.