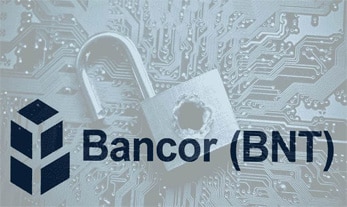 Breach in Bancor, what can be saved?
It has been found recently that Bancor, a newly established enterprise from Israel, has suffered a theft on the face of breach of security. One of its wallets has suffered this breach. However, it has come as a relief that the wallets of the users have not been compromised in this incident where security was badly thwarted. The loss estimated states that twelve and a half million dollars of Ethereum and one million token of Pundi X have been lost to theft. It is a major relief that the theft has not affected the users adversely; however, it is a major blow to the startup.
Another startling consequence of this loss to the enterprise is that there can be noticed a significant decrease in the value of Pundi X and in the value of Ethereum. It is necessary to understand that this is a quite reputed company, and its volume has been substantially raised over the past year. However, right now it has taken some time out keep the situation under control, it has also frozen its BNT tokens. However, the same action cannot be taken by it for the tokens of other companies.
The users were informed about this through twitter. It was put up that in this situation when Bancor had experienced a severe breach in security, they are using all their resources to get back on track, and they are also striving to see to it that those responsible for this can be caught as quickly as possible.
It was also explicitly stated by Bancor that they were able to prevent the further harm to the ecosystem through the means of being in control of the stolen BNT, which are the tokens of Bancor. However, as mentioned in this article previously, there was nothing they could do as far as the loss in terms of Ethereum tokens was concerned. Other such steps taken by Bancor is that they are seeking assistance from the other exchanges to ensure that whoever has stolen these funds does not get away with it, that is, does not liquidate it.
The hacking and the theft of Bancor have led to a lot of questions which had been haunting the minds of crypto currency users for a long time now. These questions include the pros and cons of a decentralized exchange service, the major benefit that a number of businesses reap from a decentralized exchange is that it charges less than the centralized exchanges, however, it does not take away from the fact that arbitrariness has been a prominent feature in the field of crypto currency and security has always been a major concern for those involved in this business, so how far is adhering to a decentralized exchange beneficial for business?
There cannot be a quick answer to that question, it is open to speculation and to the progress of centralized and decentralized exchanges as crypto currency moves from one phase to another.