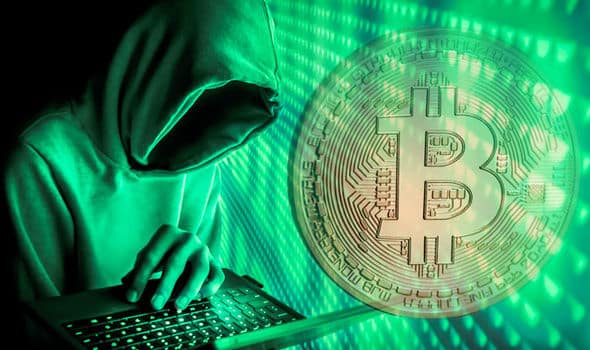 Two Active Groups Responsible for 60% Of Crypto Exchange Hacks
Chainalysis is a blockchain analytics company which has revealed two hacker groups have reportedly stolen at least 60 percent netting around $1 billion cryptocurrencies, according to Wall Street Journal (WSJ) post published on Jan 28.
Chainalysis indicated the two "prominent, professional" criminal groups as Alpha and Beta. Alpha being a "giant, tightly controlled organization partly driven by nonmonetary goals," and Beta being a "less organized and smaller organization absolutely focused on the money."
The report says:
"On average, the hacks we traced from the two prominent hacking groups stole $90 million per hack. The hackers typically move stolen funds through a complex array of wallets and exchanges in an attempt to disguise the funds' criminal origins,"
However, the article also quotes Chainalysis admitting that there is a chance its analysis is incorrect because the company has not managed to determine the identity of the groups. It is reported that Alpha quickly transfers the stolen funds with an "extremely high" average of fund movements. It is also believed that one of the hacks involved up to 15,000 transfers. Thereby, Alpha converts up to 75 percent of stolen cryptocurrencies to cash within 30 days.
On the other hand, Beta waits for 6–18 months before cashing out stolen cryptos and is thus comparatively slow. It quickly hits one crypto exchange to cash out 50 percent funds within days. It is estimated that it has cashed around $32 million in a go.
According to that report, Chainalysis also found that scams in ETH though smaller in scale but are increasing day by day. It also stated:
"In 2018, only 0.01% of ether was stolen in scams, worth $36 million, double the $17 million take for 2017." The report adds further:
"Cryptocurrency crime is evolving to become part of the traditional crime, and we think this trend will continue in 2019," the firm said. "Cryptocurrency market participants will need cutting edge technology and investigative analysis to fight back."
Gradwell explained that post so many transfers, funds often go through regulated exchanges. Those exchanges regulated with Anti-Money Laundering structures which can't even trace the received hacked proceedings passed through them.
In October last year, cybersecurity vendor Group-IB presented a report according to which Lazarus (North Korea's infamous hacking group) had stolen around  $571 million in cryptocurrencies with 14 hacks on crypto exchanges since 2017 January. As per recent news, it is reported that Ethereum (ETH) with $16 million worth along with ERC20 tokens were stolen in the mid-January hack of New Zealand exchange Cryptopia.