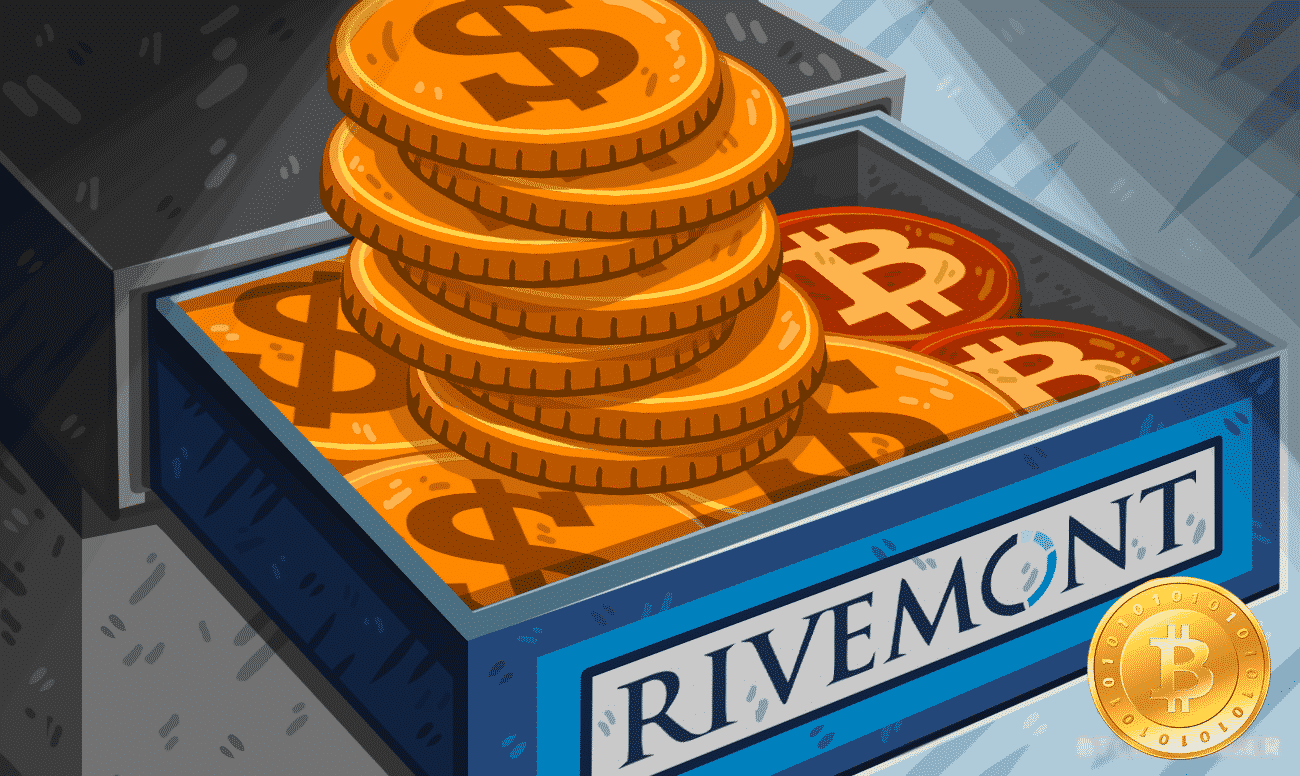 Rivemont crypto fund and the "fiat" catch.
Since the inception of crypto currency, its markets have been growing across the world, however, there is one feature of the crypto currency markets which has not been escaped by any company or enterprise or a start up or any exchange in various countries of the globe. This feature of crypto currency is its volatility; there is arbitrariness about this market which cannot be dealt with. And it is this arbitrariness which is sending the various enterprises in this sector to a state where they take the decisions best suited to face the randomness that has been the constant feature of the market.
Another enterprise which has taken a step to combat the market is Rivemont fund, the crypto currency giant of Canada. It has been found that the majority of the funds with this enterprise are in fiat cash and very less percent, a mere nine point one percent is in the Bitcoin currency. This sounds strange as there are lots of other crypto currencies as well which can be traded by this exchange; it is for this reason that this Canadian crypto currency giant is making the headlines around the world.
It was also stated by this firm that in the past, a lot of part of the funds of the firm were in crypto currency, especially Bitcoin and Ethereum, however, it is pragmatic at this point for the funds to remain in the fiat currency. It has also been explicitly stated by the firm that if in future, adhering to crypto currency looks profitable; there could be noticed an increase in the percentage of funds in crypto currency. However, at this point, they are choosing to make the prudent choice of keeping the funds in the fiat currency. It was also mentioned by the firm that at this point, it is only a wise decision for the firm to fiat currency.
Before analyzing this decision of the firm, it is necessary to understand that it was opened before Bitcoin reached its peak. But what affected the firm was the recent whiplash faced by the prominent currencies in the market over the past week. But it cannot be said that this firm will be affected in the long run by the steep fall of crypto currency market, there will be optimum opportunity for substantial recovery to take place in the coming time.
Something similar was said by the firm, it stated that they were optimistic that Bitcoin would soon be restored to its initial value; the president of the firm also went onto say that the value of Bitcoin might increase thrice in the future.
To conclude, the firm believes that crypto currencies are on the rise.