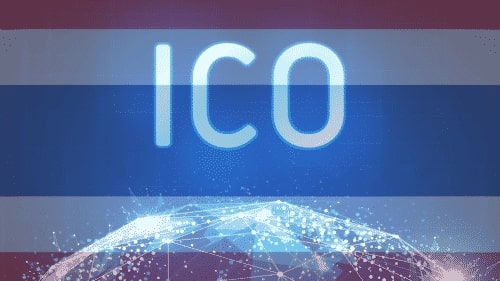 Interest increases in Initial Coin Offerings in Thailand, says the Thai SEC.
According to the Securities and Exchange Commission of Thailand, it can be noticed that people are increasingly interested in gaining the licensees for Initial Coin Offerings. This increased interest is after the Finance department of the country has announced that it will regulate the cryptocurrency. According to the authorities, the number of Initial Coin Offerings expressing interesting for obtaining the licensees to carry out their operations is quite high. Some of them have already filed their documents with the SEC to obtain the permission for the same. There are at least 20 companies which have filed for the authorization of this kind.
Expectations are high as far as the cryptocurrency transactions and its markets are concerned in Thailand. The authorization process for the ICO takes about five months and then the important documents will be transferred to the ministry in a span of 90 days. The finance ministry will than make a decision regarding it in the 60 days time period. The important criterion for getting the license is that the interested parties should have decent financial capability.
There have been noticed several positive changes in the sector of cryptocurrency in Thailand. Lately, the permission for the formation of new subsidiaries of banks has been granted by the bank of Thailand to assist in the regulation of and stabilizing the cryptocurrency sector. The banks and their subsidiaries can now carry out several functions in the sector of virtual currency. Thai Bond market Association has stated that it will make the use of Blockchain technology to come carry out the functions regarding the management of various bonds, issuing the certificates and thus promoting the liquidation in the country. Moreover, the time in which the bond is issued will also be reduced.
The enthusiasm in the country for cryptocurrency is not surprising since several countries are competing towards becoming the pioneers in the sector.