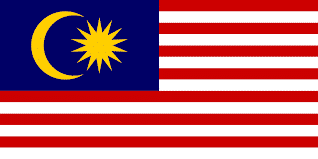 Malaysian Government Still Confused Legalizing Cryptocurrency
The Malaysian government is still undecided to legalize cryptocurrencies reported by local media New Straits Times on 12 January. But the decision is yet to be finalized while the matter is under consideration. If legalized it will help the Malaysian cryptocurrency industry grow. While on the other hand, neighboring South East Asian such as Thailand, Singapore, and Hong Kong are continuously regulating the crypto industry for greater adoption. Malaysia is somewhere lagging behind in the sub-continent.
Presently the country is one of the South East Asian nations which is still unclear & undefined stance on virtual currency. And thus, nobody is sure if crypto will be legalized or not in the upcoming future. In an interview, when Khalid Abdul Samad, the Malaysian federal territories minister was asked about digital currencies are currently legal or illegal, he quoted:
"At the moment, the answer is neither legal nor illegal as the situation is still unclear." People have asked me if these (cryptocurrency and digital currency) currencies are legal or illegal. At the moment, the answer is neither legal nor illegal as the situation is still unclear. Yes, I was involved in the launch of Harapan Coin. However, I was not appointed as finance minister. Instead, I became federal territories minister." Samad recently confirmed this in a charity event in Kuala Lumpur, published by the local media group, the Malay Mail.
Thailand took quite some time to formulate a regulatory framework for its crypto market in order to empower crypto-related businesses with the Thai SEC recently issuing more licenses. Singapore and Hong Kong also imposed greater regularity measures. But Samad told local media that: "As the matter is not under my jurisdiction, I cannot push too much."
Samad also clarified that he wasn't a finance minister while he was busy in the launching of HARAPAN Coin (HRP) which was proposed as a political cryptocurrency. It is also reported that Samad tried to convince Prime Minister Tun Dr Mahathir Mohamad and the Bank Negara Malaysia both in order to make use the Harapan Coin for governmental transactions. But unfortunately, no avail.
It was reported that the central bank of Malaysia along with Malaysia's finance regulator made a joint statement confirming the formulation of the regulatory framework of cryptocurrency and initial coin offering assets (ICO) in late 2018. In November, a report said that a member of the Malaysian Parliament urged the government to apply proper regulations on cryptos before starting off Harapan Coin cryptocurrency project.