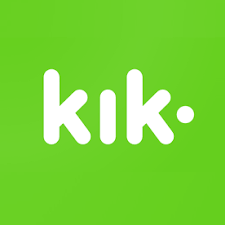 Social Media Chat App Kik Will Fight Against SEC Enforcement On Its ICO
Canada-based chatting platform Kik is a tokenized social media startup. It is reported by the Wall Street Journal (WSJ) on Sunday, that Kik would fight back against U.S. Securities and Exchange Commission (SEC) enforcement over its 2017 initial coin offering (ICO).
The founder and CEO of Kik, Ted Livingston quoted that 'kin' the token of the firm operates like a currency and it is not "an unregistered security" as claimed by SEC. Because of this SEC, Kik is facing a potential enforcement action post the U.S. Securities and Exchange Commission judged its initial coin offering of 2017 to be involved in the sale of unregistered securities. SEC also alleged the Kik raised more than $100 million in "kin" tokens for its chat-based social media network through a sale of the token last September.
Livingston stated in a recently published blog post on Jan 27th:
The firm is all set to fight against the enforcement over its ICO, arguing the crypto sphere must challenge the application of securities laws against upcoming digital tokens such as decentralized platform tokens. He also added, that there are "dozens of projects at a similar point" with the SEC. And we all believe that this industry needs regulation, but we also believe that this is not the way to get it."
Claiming kin to be "truly is a currency," he quoted that the Securities Exchange Act of 1934 "explicitly states that the definition of security 'shall not include currency.'" Adding further to it, he said kin does not qualify the Howey Test (the U.S. standard for determining whether something is security).
SEC imposed the enforcement on Kik on Nov. 16, after the launch of its ICO and issued Wells notice which states that Kik has violated securities law. Kik responded to the notice of the agency on Dec. 7, arguing that its ICO involves "no fraud," and the claims "unjustifiably target a Company that made substantial efforts in good faith to comply with all existing laws and regulations when selling Kin in September 2017." It also argued that the SEC's "'regulation by enforcement' approach has [to date] had a dramatic and negative impact on the development of blockchain and cryptocurrency technologies in the United States, as innovators have either directed their activities overseas or shelved their projects altogether."
The letter says that U.S. regulators would be "doubling down on a deeply flawed regulatory and enforcement approach" if the enforcement was authorized. The firm Kik is not forcing the SEC to change its law in order to accommodate disruptive technologies rather argues that SEC has miscalculated by stretching the definition of an investment contract under securities laws "beyond its original meaning and intent". It also outlined that :
"The Commission has strayed well beyond the scope of its statutory authority to regulate the offer and sale of securities. But [this] attempt to water down the Howey analysis to expand its regulatory authority will not stand up to meaningful judicial scrutiny."
It further states that "Kik and the Kin Foundation are prepared to litigate and are confident that they will prevail in court," if enforcement action is taken up.