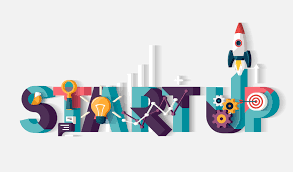 Over $1 Billion To Be Invested In Blockchain Startups By South Korean Capital
The government of South Korea's capital city has announced to invest 1.2 trillion won ($1.07 billion) in blockchain and fintech startups by 2022, according to the announcement published on Monday, Feb. 18. The Seoul Metropolitan Government stated that it will invest in various sectors in order to help startups that are presently struggling to gain Series A funding rounds via the "Seoul Innovation Growth Fund". The announcement underlined that in London and Silicon Valley, $6-7 million is the average investment per company whereas in Korea it is $1.1 million.
It plans to invest 13.25 billion in the first half of 2019 and 8.4 billion won in the next half. The first half of the investment will be divided into five segments:
a) 2 billion won ($1.77 million) each will go to Fourth Industrial Revolution
b)2.25 billion won ($2 million) into startup support
c)3 billion won ($2.66 million) into rehabilitation support
d)Smart City and cultural content projects
Seoul Innovation Growth Fund was launched last year in 2018, aiming to focus on startups dealing into fintech as well as blockchain industries. It has a team of 100 employees. They work to test the potential and benefits of blockchain applications in different government services. The head of the economic policy department at the Seoul Metropolitan Government, Jo In-dong stated:
"Innovative startup investments will be the cornerstone of corporate growth that creates innovation in our society and will be a crucial driving force for the growth of innovative venture companies. We will expand our investment to […] stimulate the startup investment market and create an entrepreneurial ecosystem."
The report indicated that Blockchain projects may be supported as "23 revolutionary technologies" via Smart City allocations of the fund or Fourth Industrial Revolution. In October 2018, Seoul revealed its plan to invest in startups dealing in blockchain and fintech, for the first time. The Mayor at the city, Park Won-soon said that Seoul will invest $108 million via a five-year plan dubbed the "Blockchain City of Seoul" in order to develop it as a smart city powered by blockchain. It will also promote the development of blockchain-related initiatives in South Korea.