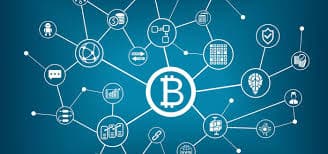 SWIFT Collaborated With Major Banks Like HSBC, Deutsche Bank To Conduct Blockchain-Based E-Voting PoC
SWIFT, the Society for Worldwide Interbank Financial Telecommunication is a Global financial messaging network has teamed up Deutsche Bank, DBS, HSBC, Standard Chartered Bank, securities software provider SLIB along with the Singapore Exchange (SGX) in an attempt to carry out a blockchain-based shareholder e-voting proof-of-concept (PoC). The news was announced in a press release published on Wednesday, March 6.
According to the press release, PoC will be conducted in the Asia Pacific region. in order to see if distributed ledger technology (DLT) can simplify the management of shareholder meetings and help make shareholder voting more simple and efficient. SWIFT explained that shareholder voting for corporate decisions in many areas of finance is made "cumbersome" by the current "time-consuming and resource intensive" paper-based process. The firm underlined that DLT has the potential to help solve the issue:
"Proxy voting, in particular, frequently results in error-prone and complex manual processes, which the industry can avoid by fostering greater transparency and automation."
The press release confirmed that the test set to run in the first half of 2019, is meant to attain four major main goals which are as follows:
Test the deployment of a voting solution in collaboration with the issuers and a Central Securities Depository (CSD) while storing and managing data on a permissioned private blockchain.
PoC also seeks to demonstrate the viability of hybrid solutions "combining messaging and DLT to foster interoperability and avoid market fragmentation."
Test SWIFT's capacity to host third-party applications in its DLT environment and reuse its security and interface stack.
PoC looks to confirm the use of a particular financial electronic data interchange standard — ISO 20022 — in the process.
The trial will be facilitated by DLT sandbox testing environment of SWIFT. Also, SWIFT network and interfaces will be utilized, test and validate the technology. SWIFT executive quoted in the press release:
"The emergence of blockchain technology is a new opportunity to look at improving these [current] processes. It is also an opportunity for SWIFT to offer flexibility in the adoption of this new technology through the re-use of ISO 20022 based solutions together with a high level of security and resilience that our industry requires."
The trial will examine the capacity of SWIFT to host applications in its sandbox, reuse its security and interface stack for additional purposes. The group head of Securities and Fiduciary Services at DBS, Soh Ee Fong said:
"An innovative and seamless e-Voting platform in this industry is long overdue and DBS is pleased to join SWIFT in the PoC as both issuer and participant. … With this solution, shareholder meetings will not be the same again."
SWIFT revealed its plan to launch a PoC of a gateway dubbed as GPI Link at the end of January 2019. GPI Link will enable enterprise blockchain software firm R3 to link to GPI (Global Payments Innovation) payments from its platform.
SWIFT aided consortium backed by a group of CSDs to develop a distributed ledger proxy voting system back in the year 2017. The project adhered to the ISO 20022 standard in order to make sure that the voting system can be applied across a wide range of services.