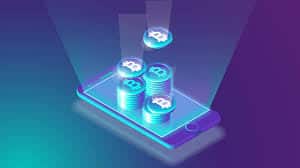 Crypto Wealth Management Firm BlockFi Offers a Crypto Deposit Account With Bitcoin And Ethereum Support
BlockFi is a crypto wealth management and lending firm which has launched new cryptocurrency deposit accounts that provides a compound and supports Ethereum (ETH) and Bitcoin (BTC). The announcement was made by the firm through a post published on its official website on Monday, 4th March.
The firm announced that the BlockFi Interest Account (BIA) is now live and provide an annual interest rate of 6 percent to its customers, which is paid on a monthly basis in the form of cryptocurrency. This monthly interest is then compounded to produce a 6.2 percent annual percentage yield. The director of marketing at BlockFi, Brad Michelson said:
"It helps crypto investors grow their wealth with one of the most powerful tools in finance – compound interest."
The yield will be generated from institutional borrowers. The firm claims:
"BlockFi's proprietary risk management system, which automatically initiates margin calls and liquidations to protect our customers' assets, has a perfect zero-loss performance record since launching in 2017."
The accounts are not completely new as they have been in private beta since the starting of the year 2019 and they already hold over $10 million in assets. The post specified that users across the globe can deposit either bitcoin (BTC) or ether (ETH) in an effort to earn interest from the offering and can withdraw their funds at any time. The announcement underlined that Account holdings are custodied at the Gemini Trust Company (the custodian of the crypto exchange lead by the Winklevoss Twins, Gemini). New York Department of Financial Services regulates the trust. It provides insurance coverage for the digital assets it holds in custody.
Michelson explained that the product "doesn't come with the backing of the federal government like a savings account at a bank does." He further added:
"as BlockFi's business also includes providing crypto loans to institutions, it can still afford the interest paid out, even if the prices of bitcoin and ether fall. We charge more to the institutions borrowing the crypto from BlockFi then we pay to depositors."
BlockFi raised $4 million with participation from Mike Novogratz's Galaxy Digital Ventures and Anthony Pompliano's Morgan Creek Digital, in a round led by Akuna Capital back in December 2018. On the other hand, $52.5 million was raised by the firm round led by Galaxy Digital in July 2018. And around $1.55 million was secured in early 2018 with ConsenSys Ventures, SoFi, Kenetic Capital and others.