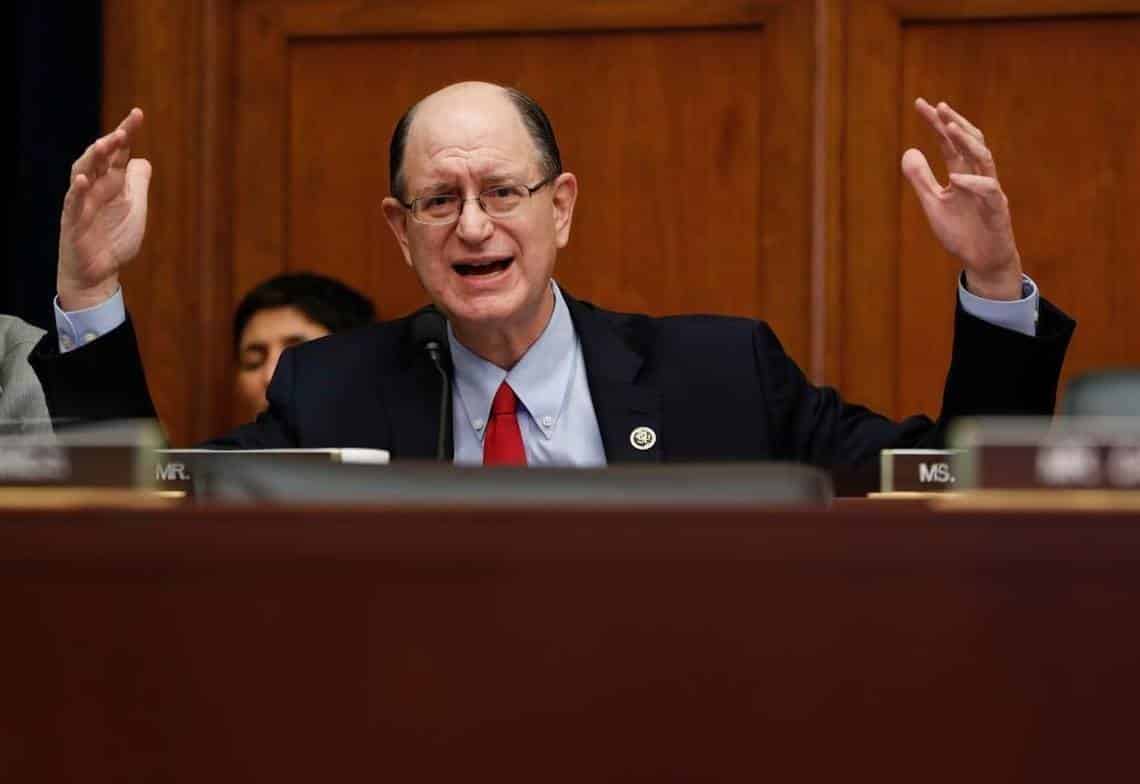 Brad Sherman Talked Against Crypto-currency Acceptance
If we say that the whole world is in favor of crypto and everybody is crazy after this new age form of currency, we would be exaggerating. While there are many in favor of this form of currency, many are against it, and they do not shy away from expressing their dislike along with their own reasons and justifications. One such person who is a known politician in the US is a congressman named Brad Sherman. He had expressed his case against the cryptocurrency in the past too, and now he is doing it again.
This congressman has been bashing crypto since its invention. This week he put his opinions in front of the Congress. He was not the only person opposing crypto. A few more people have requested a ban on digital assets. However, their request will not be effective without a huge effort from international authorities.
Recently one crypto educating organization named Coin Center posted a video on its Twitter handle, where a congressman with had once again raised the topic of the ban on the crypto technology. This video attracted many views, tweets, and re-tweets. In the posted video we can see a congressman Brand Sherman saying,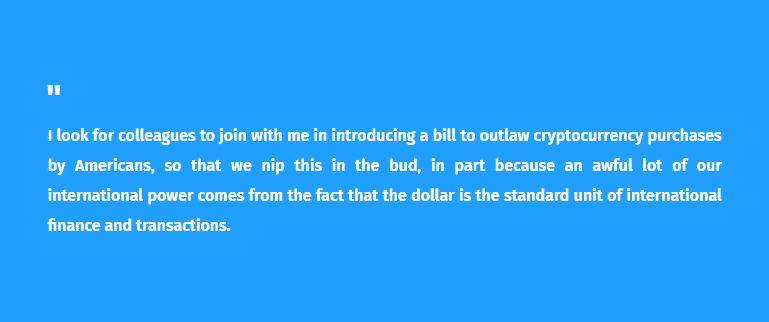 He continued his argument saying that those who are in favor of this new currency are doing it to take this power away from the US and this would subsequently put the United States in a position the sanctions put by the US on Iran would become irrelevant.
He further advocated his point saying,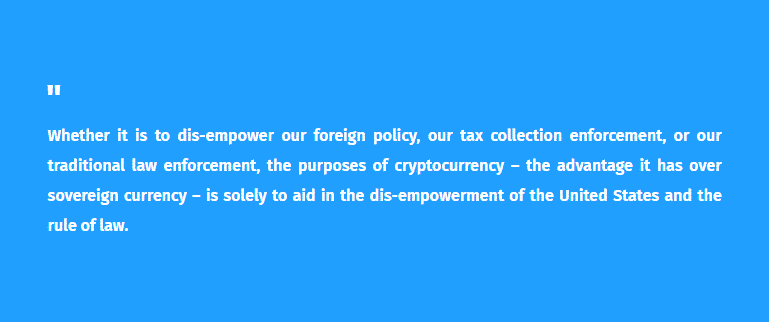 Though this is not the first time the world is listening to his views against cryptocurrency, this is the first time when he mentioned that the crypto could be a threat to existing power structures in the world, especially to the US. Recently, one Nobel Prize-winning personality, who is a known and respected economist, Joseph Stiglitz also talked about banning cryptocurrency.  However, his reason was the element of anonymity which is at the core of the crypto technology.