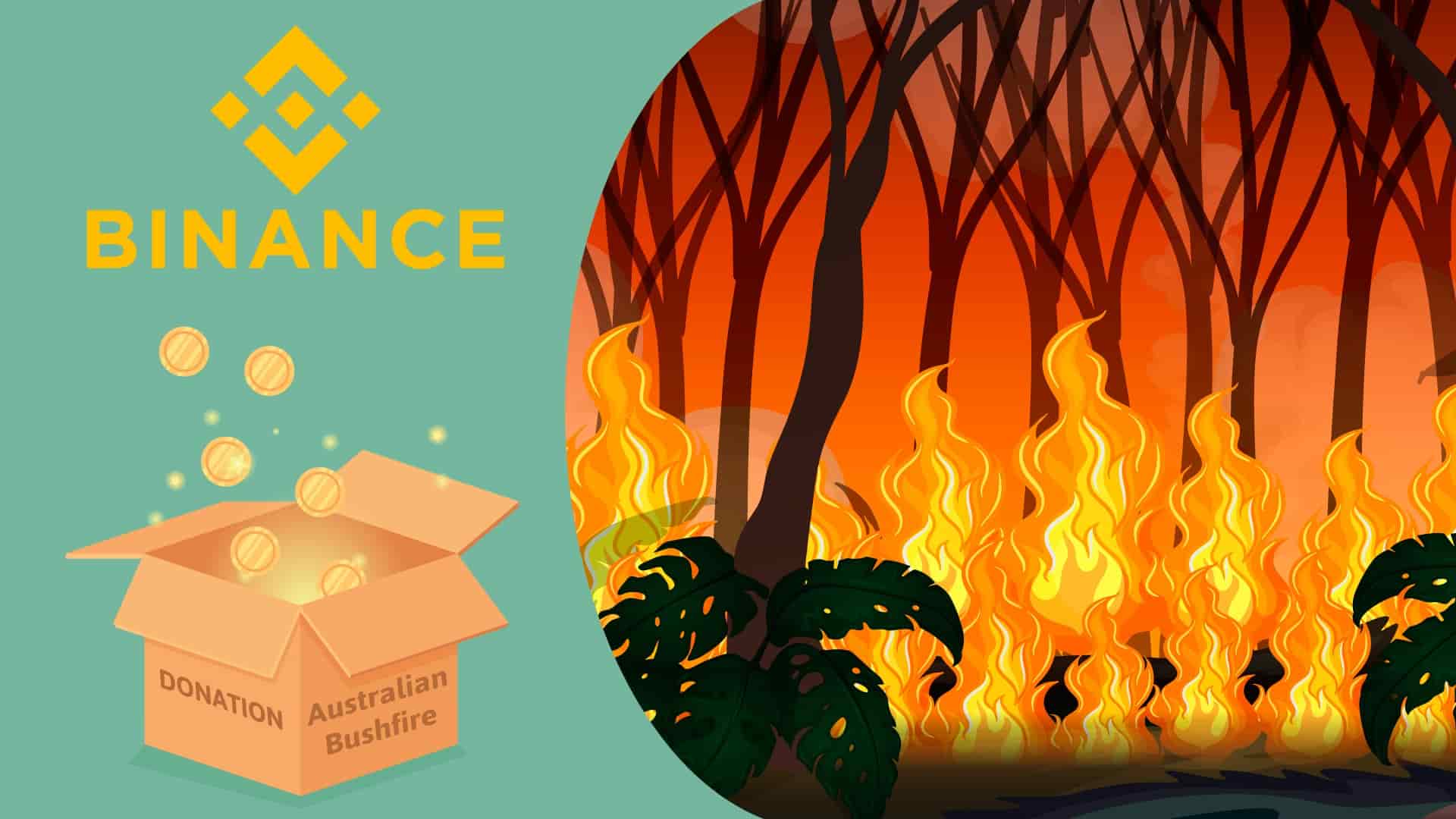 Australia Bushfire Crisis: Binance Contributes $1 Million to Support Relief Efforts
Binance has come forward to support the ongoing relief efforts in Australia. Binance, through its charity arm Binance Charity Foundation has donated $1 million in BNB token.
The deadly wildfires in Australia have been blazing relentlessly and left many devastated. It has already claimed 10 lives, and many countries all across the globe are coming together to offer monetary and firefighting help. Heart-wrenching pictures of animals are already trending on social media. Over 800 million animals have so far died in just New South Wales and the death toll is likely to climb.
It is interesting to note that Cryptos are playing a vital role towards the charitable and humanitarian relief projects all over the world.
According to the commentators, as crypto tokens are not bound by borders or permissions, they have become the leading tools for offering support to evolving relief efforts.
Binance made the vital announcement of the news via a blog post issued on Wednesday. As per the statement made by the firm, the Binance Charity Foundation has created a new charity project known as the Australia Bushfire Donations for the sufferers of the deadly Australia Bushfire.
Binance CEO Changpeng Zhao said,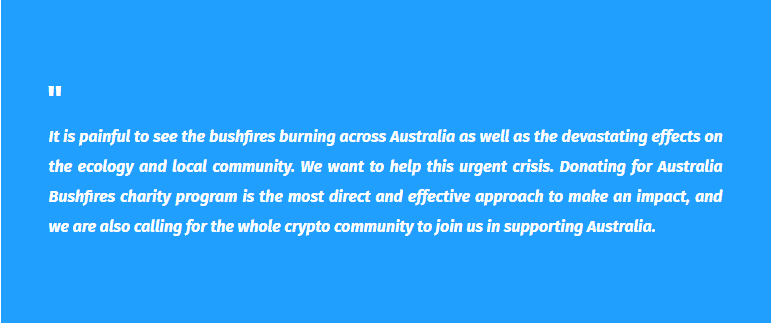 Helen Hai, head of the Binance Charity Foundation, said that the company is committed to providing all possible help to the victims of the wildfire in Australia.