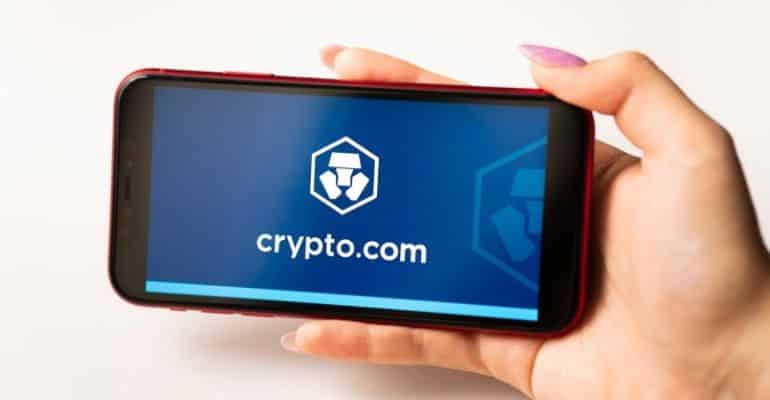 Can CRO Be the Next Big Thing in Crypto Scaling?
Crypto.com, one of the leading centralized blockchain exchanges globally launched in 2016, laid down the foundation of Cronos blockchain. It was scaling in 2020, and 2021 resulted in the milestone of serving over 10 million crypto users. Originally founded in 2016 with the idea of becoming the flag bearer of crypto adoption across the world. Since its launch, we have seen aggressive marketing campaigns being run by the company leading to the ultimate growth of crypto exchange's transaction volumes.
In 2022, the company offers a hot list of services, including trading, staking, borrowing, lending, wallets, and payments. Crypto.com has even partnered with payment gateways such as VISA to provide debit cards. This is where CRO comes into play, and it has been actively incorporated into all crypto.com's components. Originally launched as a Crypto.com coin, it was rebranded as Cronos, which now possesses a combined market capitalization of USD 10.69 billion with a circulating supply of 25.2 billion coins. 70 billion CRO tokens were burnt in the process of launching CRONOS main net.
Cronos Price Analysis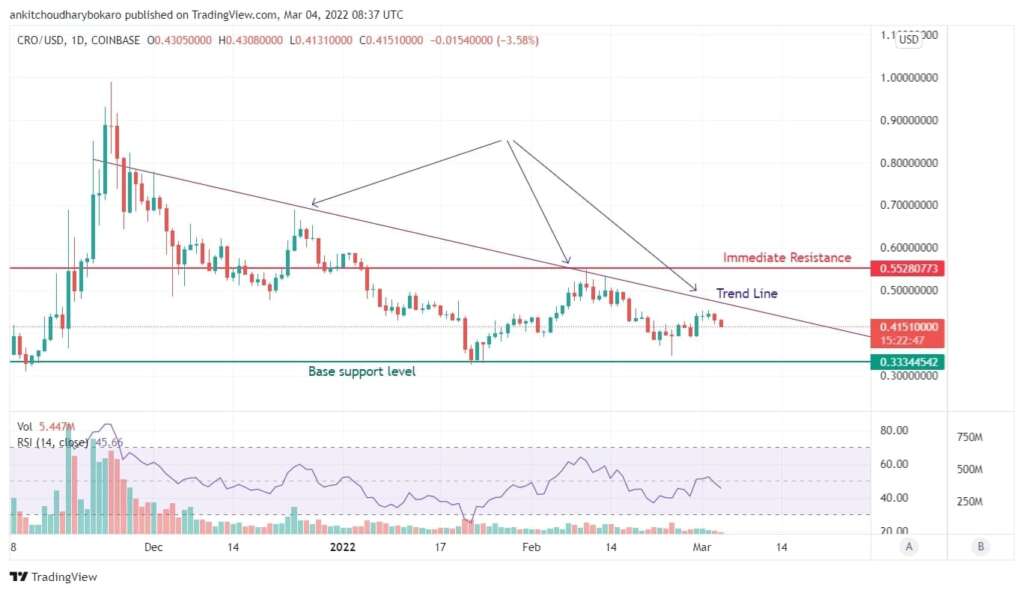 Cronos showcases a strong price momentum with prices undergoing severe profit booking. Rising to its valuation of close to $1 has brought a profit booking action. This action has forced CRO to lose 56% of its market capitalization. CRO now showcases strong base support around $0.33 with current resistance of $0.55 as per the CRO price prediction. 
Although the price is under scrutiny, Crypto.com has increased its real-life market presence, which can be expected to be transferred to the CRONOS main net, causing a boom in its valuation and price trend. The Relative Strength Index has fallen to 40 on the histogram indicating limited buying action in the short term.
On the other hand, comparing its price trend since the launch of the main net. We are witnessing a consolidation price trend. Moving forwards, CRO can hit fresh high levels and compare to the BNB market levels in the near term.