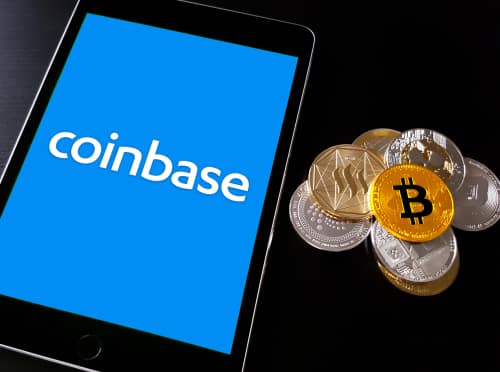 Coinbase Launches 'Coinbase Bundle' Aimed to Ease Crypto Trading
Coinbase is a famous digital currency exchange and wallet service. It has developed a new update named "Coinbase Bundles". Most probably, Coinbase will be introducing it in the U.S., E.U. and U.K. soon in upcoming weeks.
The new product is created in a way that it can untangle the process of trading in cryptocurrency. Coinbase Bundles is a bunch of five different cryptocurrencies supported on Coinbase, acquired in proportion to their market capitalization in U.S. dollars. It contains Bitcoin (BTC), Bitcoin Cash (BCH), Litecoin (LTC), Ethereum (ETH), and Ethereum Classic (ETC).
Apparently, Coinbase has not declared a maximum purchase size for a Bundle. But, the daily trading amount is limited on a per-customer basis. Each type of virtual currency will be stored in their Coinbase wallet if a customer has bought a Bundle. These currencies can be bought, sold, sent or received as an individual asset. Bundles with minimum amounts cost $25, £25, or €25.
Besides the Coinbase Bundle, now it will provide informational asset pages regarding the top 50 digital currencies with respect to market capitalization. It is included in "Coinbase Learn" section which is focused on guiding newcomers to cryptocurrency trading.
Moreover, Coinbase has introduced a new procedure which will enable it to list more digital assets quicker. Also, it concerns to cryptocurrencies which are obedient with local law, and it indicates that specific assets listed on the platform may only be accessible to customers in particular jurisdictions.
Initially, in this month, Coinbase disclosed that it is planning to build a cryptocurrency-based exchange-traded fund (ETF). Coinbase has been in conversations with the renowned and huge blockchain working group of asset management, that is BlackRock. Though it is still uncertain whether the initiative is accomplished or still under negotiation.
Seemingly, Blockchain is getting exciting and simplified at the same time !!