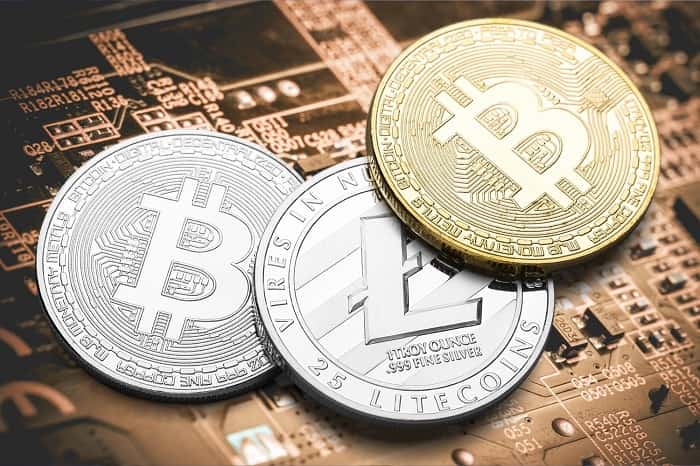 Voyager: Uber founder gets reckoned into the crypto currency era.
Virtual currency is gradually reaching its peak as it is being incorporated by several giants in the corporate sector. Just previous week, it was announced by the Asset management pioneer, Blackrock, that it is interested in Bitcoin. It was also announced by the former advisor of president Trump that he has invested in crypto currencies. Especially, he had expressed that he is invested in Bitcoin. Besides, a lot of agencies are also adjusting their functions so that they are better suited for the purpose of adding convenience in the lives of those who are intending to climb up the economic ladder with the help of crypto currencies.
Oscar Salazar, who is well reputed for being a co-founder of the "Uber", the chain that has revolutionized the way we travel, it has brought about an ease in commotion which was not possible previously. Oscar Salazar is also the CEO of a social company called Citivox. This company is responsible for bringing about better communication between the people residing in the country and the government, good news for crypto currency is that there is a chain of events in motion right now which would lead to the entrance of Oscar Salazar in the arbitrary and yet, iridescent sector of virtual currency.
Voyager, which was launched by Oscar Salazar, has just made an announcement that it will soon be entering the crypto currency markets with the development of digital trading platform, which will not charge any fee. That is, Voyager will be launching a free crypto currency trading platform in the near future. This is a very important announcement and it will play a major role in the way crypto currency has been functioning up until now. Moreover, this exchange will see to it that it will be a threshold for an amalgamation of prices of virtual currencies, from several arenas that facilitate the trading in this sector. It has been learnt that voyager is bent on providing the trading platform that does not charge anything in dealing with the pairs, there are several option of crypto currencies available, along with the most sought after, Bitcoin.
It is not sufficient to commence the activities in the field of crypto currency, one must also look at the market that has to be targeted and most importantly, it is necessary to look at the fishes in the sea. And as far as crypto currency is concerned, that number is quite high. Competition is one thing that stands to evidence how high strung the modern economy is when it comes to crypto currency. It is evident that this new comer in the field has an incentive to compete with the famous platform, Robinhood. This can be extracted from the fact that, just like Robinhood, Voyager is also providing the free trading on several important crypto currencies. There are also other cards up the sleeves of Voyager; it is also providing the prices which would be available by other exchanges as well. This would be another trick which would see to it there are a number of consumers who would be interested in trading with this particular platform over several other options available in the market. It can be believed that Voyager is geared towards making the best out of the market space which exists in the sector of virtual currency at this point of time.
Not to the surprise of anyone, this exchange has already managed to obtain a license in the several places in United States of America. It has also been mentioned by the authorities that the first step would be to reach out to the consumers through the means of a mobile app.
There is an increase in the number of exchanges which provide services without charging the fee, it is yet to be determined how well each of them would do in the market today. However, what can definitely be acknowledged is that with the mega corporate entering this field, a sense of legitimacy is added to it, which is highly required right now.