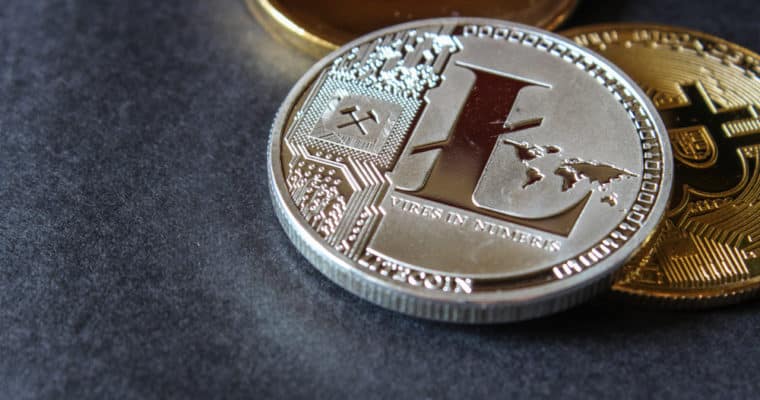 LITECOIN (LTC) increases more than 10% over the weekend
Inspired by Bitcoin, Litecoin is a virtual currency which is technically very close to it. It is also an open-source project released in 2017. To make a faster and cheaper alternative to Bitcoin was the key idea behind the project. near-zero cost transactions, increased the speed of adding a new block into the Blockchain are the advantages with Litecoin, unlike Bitcoin. It becomes the first cryptocurrency that adopted SegWit.
Litecoin's price increased by more than 10% over the weekend. Cryptocurrency reached new price level, market value, and position in the ranking of largest cryptocurrency in the market. LiteCoin has become 7th biggest coin in the market. LTC trades at US$38.38 per unit. There is an increase of 18% in the middle of the current bear market during the last seven days.
There is no clear reason for market capitalization increase. Increase in Litecoin is mainly in Asia. Litecoin Lightning Network has exceeded 100 active notes. This may be the reason for the increase in Litecoin.
 "Challenge 365" also helped to increase the price. The participants have to purchase at least US$1 in LTC during all days of 2019 due to challenge 365. Sponsorship of UFC flights and adaptation of privacy mechanisms in the development of cryptocurrency are also contributed towards LTC price increase.
In a recent interview with Crypto Insider, Charlie Lee, creator of Litecoin and director of the Litecoin Foundation, said that crypto money is "fair" (compared to other projects that promise several things but have not yet delivered anything).
The creator provided a reason for the success of crypto active that it is "silver" bitcoin. LTC is currently listed in all major exchanges.
"WHEN I CREATED LITECOIN I SAW A POTENTIAL NEED FOR A SILVER FOR GOLD BECAUSE I SAW BITCOIN AS DIGITAL GOLD. SO THE IDEA AROUND BEING A SILVER IS THAT IT WOULD HAVE TO HAVE CHEAPER RATES […] I SEE THE NEED FOR AN ALTERNATIVE CURRENCY THAT WORKS ALONGSIDE BITCOIN TO MEET EVERYONE'S TRANSACTION NEEDS."
Tone Vays is not sure that LTC will continue increasing throughout the year. He adds that BTC could move downwards and affect the whole cryptocurrency market with it.