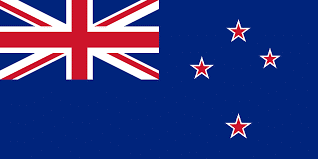 New Zealand Police Keeps An Active Eye On Cryptopia Hack
Cryptopia market shut down in last seven days as it suffered a hack that brought significant losses. Ethereum data shows that few funds have been hacked and sent to Binance.
Changpeng Zhao, the exchange's founder, and CEO said on Twitter that the company was "able to freeze some of the funds."
"I don't understand why the hackers keep sending to Binance. Social media will be pretty fast to report it, and we will freeze it. It's a high-risk maneuver for them," he added. New Zealand police have updated that Cryptopia hack is complex and they are looking for all possibilities to find the hack of crypto exchange issues. Police confirmed that investigation is in "early stage" Hence they can't confirm the exact amount of hacked cryptocurrency except that it is a significant amount.
It is reported in an interview on Wednesday, police sources added that "We are dealing with a complex situation and we are unable to put a timeframe on how long the investigation may take." That certainly meant the police are still in an initial stage and thus they are unable to quote the exact amount of digital assets involved in the hack, "other than it is a significant amount."
Physical examination of exchange premises and forensic digital investigation both are being held by Specialist staff from the force's High Tech Crime Unit and the Canterbury Criminal Investigations Bureau (CIB). The Police wants to identify the cause and recover missing funds of its customers if possible. Police added that:
"We are also aware of speculation in the online community about what might have occurred. It is too early for us to draw any conclusions and Police will keep an open mind on all possibilities while we gather the information we need."In the past few days, Cryptopia went down before making an announcement of significant losses due to firm suffered a hack.
The company representative has reportedly said that "We cannot comment as this matter is now in the hands of the appropriate authorities. We will update you and our customers as soon as we can." in an interview with a famous crypto media.