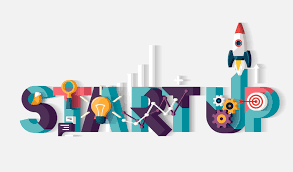 Blockchain Prediction Market Platform Stox and Founder Sued for $4.6 Million Claimed Fraud
A prominent Israel-based blockchain prediction market platform Stox and its founder & crypto entrepreneur Moshe Hogeg sued by a Chinese investor for over $4.6 million, according to a recent report published in English-language newspaper The Times of Israel on 25th Jan.
Zhewen Hu, the Chinese investor allegedly made an investment of around $3.8 million worth of Ethereum in the blockchain firm Ethereum-based prediction market platform known as Stox. Hogeg is well known for his multiple cryptocurrency-related ventures like blockchain smartphone developer Sirin Labs. He also served as chairman of LeadCoin which is a blockchain-based decentralized lead-sharing network. He also owns one of Israel's top soccer clubs Beitar Jerusalem, which is purchased with $7.2 million in August 2018.
Filed in the Tel Aviv District Court, Hu claims in a lawsuit that Hogeg misappropriated some crypto millions funded in the firm. The filing also named former CFO at Hogeg's venture capital firm Singulariteam Ltd. Yaron Shalem, outlined by CTech. Hogeg sold his Stox tokens before the committed date to hold them to, therefore damaged the value of the tokens still with the investors (purportedly devaluing the tokens' worth), claimed by the Lawsuit. It also claims that Stox's white paper committed that if the firm hit its initial coin offering target of raising Ethereum worth $30 million, all the funds would be channeled into developing its product offering. As per the prediction of the lawsuit, the successful development of Stox's prediction market platform will uplift the value of the STX tokens.
With the raise of total $33 million in August 2017, the lawsuit proclaims that $5million out of $33 million funds were again invested in the firm and its flagship product. Therefore, Hu claimed that Hogeg re-invested the remaining capital in other Initial Coin Offerings such as Telegram (a bigshot app). Another lawsuit alleged Hogeg in November 2017 according to which he was accused of "stripping the assets of a binary options form, causing it to become insolvent."
According to a report published, Hogeg was alleged for the misappropriation of funds in regard to invest.com (whose subsidiary is Stox) which is his crypto company in November last year. But he never agreed of committing any misappropriation in both the contexts.
The professional boxer Floyd Mayweather Jr. used to promote initial coin offerings of the Stox. The U.S. Securities and Exchange Commission charged him for being involved in unlawful promotional activities around crypto startup Centra Tech's ICO in September 2017. The founders of Centra were later alleged for fraud by the U.S. prosecutors.