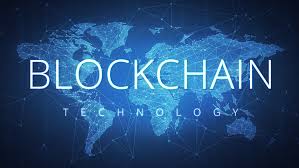 Chinese Tech Giant Baidu Launches Plug & Play Blockchain OS for Dapps
Incorporated on 18 January 2000, Baidu is a Chinese search engine and web services company with its headquarters in Beijing's Haidian District. It is one of the largest AI and internet companies in the world. Baidu Cloud (Baidu's cloud computing unit) recently confirmed the news about the launch of its Baidu Blockchain Engine (BBE) which is an operating system designed to facilitate decentralized application (DApp) development.
The recently launched blockchain platform of Chinese search giant Baidu aims to streamline commercial deployment of dapps. Baidu Cloud remarked that "the only way to build a blockchain operating system," was an open source, commercialized platform. BBE is built on technology stack i.e, Baidu's "ABC" which is artificial intelligence (AI), big data and cloud computing — and aims to make DApp development "as simple as creating a mobile app."
It allows the customer to experiment and establish the ways to commercialize blockchain technology and can be set up as a"highly available and flexible" blockchain. It supports many blockchain scenarios which includes consortium and private chains. It is particularly established to address the drawbacks of currently available infrastructure by encountering those shortcomings with inefficient single-machine storage, computing bottlenecks, and high data storage costs.
The system is hosted on Baidu's "intelligent" cloud platform. It utilizes modular blockchain framework such as multi-chain and middle-tier frameworks offering developers a multi-chain system which includes dapp templates, smart contract templates along with services aiming to create simple and fast development. Baidu Cloud notably proposed that BBE will definitely impact the wider blockchain product ecosystem. It also aims to offer data security and privacy protection.
BBE provides six primary features on technical grounds such high performance and high throughput and scalable storage, a trusted computing environment, smart contract security auditing and to cross-chain interactions, "intelligent" smart contracts as claimed by Baidu Blockchain Lab.
Credit, metering, and transactions are some of the consumer-focused finance features which are supported by BBE. Baidu outlined that the platform supports the verification of 50 billion tokenized assets. It is reported that the company released a Baidu Blockchain White Paper for its Xuperchain blockchain network in September 2018. The same outlined design of Super Chain network system which forms part of Baidu's ongoing attempt to commercialize its cloud blockchain BaaS platform.