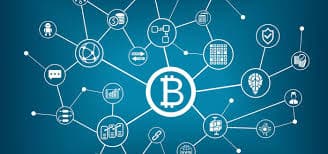 Apple Hints Blockchain Guidelines In New Securities and Exchange Commission Filing
Tech giant Apple Inc. has noted its involvement in the drafting of "Blockchain Guidelines" of Responsible Business Alliance's Responsible Minerals Initiative (RMI) filing with Securities and Exchange Commission. "Conflict Minerals Report" is the title of the document published on Feb. 15. The blockchain guidelines are established in order to determine a set of concepts, principles, and terms deployment of blockchain in mineral supply chain due diligence. The process of forming guidelines was launched in March 2018 initially.
The document covered Apple's business practices and ethics to source minerals for its various consumer electronic devices. In other words, the document has detailed the company's commitments "to upholding human rights across its global network of suppliers that support the manufacturing of its mobile communication and media devices, personal computers, and related accessories." Apple added that the company is "committed to going beyond the minimum requirements in order to meet and exceed internationally accepted due diligence standards and protect people in its supply chain…"
Responsible Business Alliance's Responsible Minerals Initiative was established in 2008. It is a multi-industry initiative that has more than 360 companies including Apple, American electronics store Best Buy, and computer hardware manufacturer Acer. These companies contribute to the improvement and development improvement of resources in mineral supply chains and the associated mechanisms.
According to a press release by RBA, the "voluntary guidelines" were published in mid-December 2018 which "represent a first industry effort to define a common set of principles, attributes, and definitions for the application of blockchain technology to support mineral supply chain due diligence." SEC filing denoted that Apple participated in a number of its internal committees and working groups which includes "the blockchain team" and chaired the board of the RBA in 2018.
Food and Drug Administration of the Chinese Chongqing Yuzhong District is planning to make use of blockchain technology in an attempt for improving the process of supervision of food and drug quality assurance at the beginning of Feb 2019. On the other hand, IBM partnered with MineHub Technologies in order to develop a blockchain solution to improve supply chain management in the metals and mining industry in December 2018.