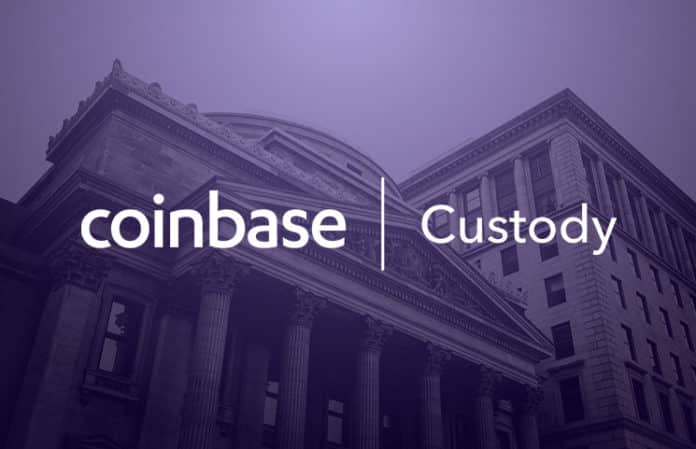 Coinbase Custody Completed Its First Over-The-Counter (OTC) Trade From Offline Storage
Coinbase Custody has just finished its first over-the-counter (OTC) trade from cold storage. The San Francisco-based cryptocurrency exchange announced the news in a blog post published on Wednesday, March 13. According to the blog post, Coinbase Custody is directly integrated with OTC desk of Coinbase dubbed as "Coinbase Pro" now. It marked the availability of "immediate" liquidity and thus, it will enable the customers to use the OTC desk to price and confirm trades prior to transferring funds. However, earlier the trader had to withdraw assets from cold storage – where the private keys are kept on a device which is not connected to the internet – to a "hot," or online, wallet at a trading platform in order to execute a trade. Coinbase underlined that the clients "can buy OTC and settle assets directly into Custody."
The CEO of Coinbase Custody Trust, Sam McIngvale said :
"Being able to trade while their funds are held safely in cold storage is a feature that we've heard loud and clear that our customers want." He further added:
"Coinbase offers the world's largest regulated pool of crypto liquidity. Being able to access this market quickly and safely unlocks tremendous benefits for our customers."
Brian Armstrong, the co-founder, and CEO of Coinbase outlined in February that according to him there are four common misconceptions about crypto custody solutions which tackled a perception that the hot storage is always important to provide the flexibility and speed required to the execute trades. He also noted the matter of fact that participating in a PoS network and earning returns on the staked coins does not mean that the latter needs to be stored in a hot wallet.
Genesis Trading also partnered with custody specialist BitGo in the month of January which facilitated their mutual clients to trade without removing coins from offline storage. Same has been practiced by OTCXN with custodians Kingdom Trust and Prime Trust. While the first Custody service for institutions was launched by Coinbase in May 2018 which became effective from June 2018.
BAck in October 2018, the exchange was qualified as a crypto custodian in New York state. New York Department of Financial Services had approved its application to create the Coinbase Custody Trust Company LLC which can provide custody services for bitcoin, bitcoin cash, ethereum, ethereum classic, litecoin and XRP.