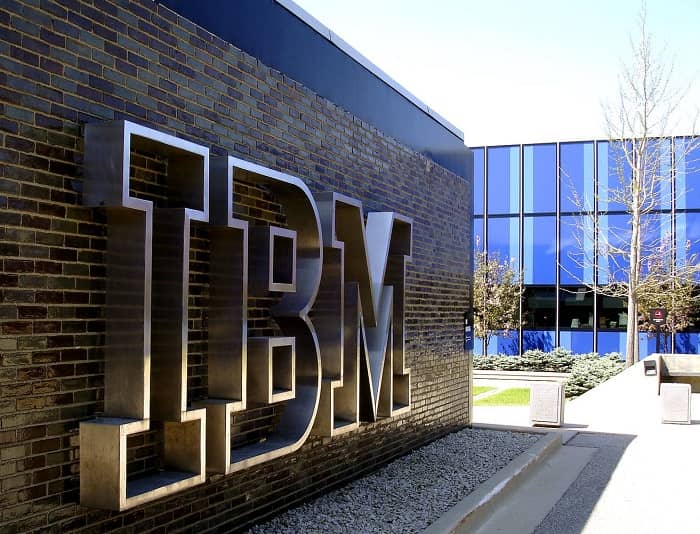 IBM is Developing Stablecoin Targeted Towards Cross-Border Border Payment Solutions
Technology giant IBM has been one of the forerunners among behemoth corporations who are betting high on blockchain and cryptocurrencies. The company has taken several operational decisions which indicate that it believes blockchain to be a vital part of future technologies.
IBM recently entered in collaborations to develop blockchains for credit union agencies across the globe, and now it is reportedly extending focus on the banking sector. Recently, the Head of Blockchain division of IBM, Jesse Lund stated that the company will be developing Stablecoins targeted towards banks for cross-border payments. This will be among the major developments for the company in the near future, he added.
Blockchain in the banking sector has been extremely successful with industry giants like HSBC applying the innovative technology in day-to-day operations. In a report posted earlier this year, HSBC stated that it completed cross-border forex transactions worth $250 billion using its in-house blockchain platform. This alone is enough to assume that the technology is catching up fast in the sector.
IBM realises this, and hence wants a piece of the pie for itself too. Demand for blockchain in the banking and finance sector is on the rise, which has compelled IBM to develop Stablecoins for the finance industry, Lund stated. He opined that the global demand for blockchain is increasing, and many established banks are realising the potential of the blockchain.
Lund's statement has substance to it as banking giants like JPMorgan have shown growing interest, and the investment bank itself is said to be launching a new cryptocurrency. Stablecoins, in particular, are becoming the preferred choice. Recently, social networking company Facebook also revealed that it is developing a Stablecoin to facilitate cross-border transactions.
The IBM Stablecoin will not be a proprietary coin like the JPMorgan's offering. The investment bank's Stablecoin is said to be a close network asset, while IBM intends its cryptocurrency to be broadly accessible for the masses to carry cross-border transactions.
The New York-based technology corporation recently collaborated with Stellar blockchain firm, to develop Blockchain World-Wire. Apart from this, it also collaborated with Stronghold, another Stellar based asset, to create the first Stablecoin on Stellar's network.
Several players of the crypto space are placing their bets on cryptocurrencies for cross-border transactions. From JPMorgan to Facebook to IBM, every established player in the market is making some or the other effort to capitalise on blockchain technology.
Cryptocurrencies had a horrific 2018, as several cryptocurrencies lost about 90% of their value due to the bear market trends. The largest cryptocurrency, Bitcoin was on a six months long losing streak, which somehow ended in February this year. However, this hasn't stopped giant corporations from betting on innovative technology.