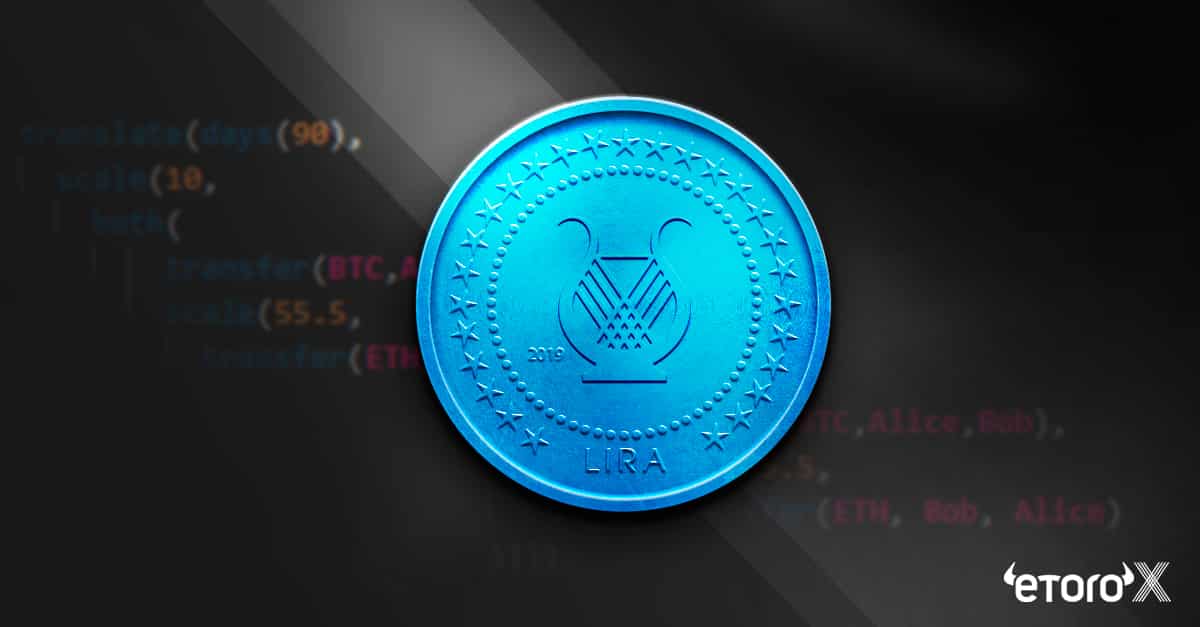 eToro's Lira Evolves to Write Options Contracts on Ethereum Blockchain
In a recent development, eToro's has shared that the version 2.0 of Lira, its open-source programming language, will now be writing options contracts on the Ethereum blockchain for the OTC derivatives market.
Lira 2.0, as the newly evolved version, is developed by eToroX and is considered as one of the most innovative and technologically advanced solutions for decentralization in the finance industry. Dr. Omri Ross, eToro's Chief Blockchain Scientist, recently demonstrated new functionalities and features of Lira 2.0 at Ethereum Devcon 5 workshop.
Yoni Assia, eToro's CEO, further said that the company has been transforming the face of tradable financial assets by making it tokenized and Lira 2.0 is aimed at achieving just that with more efficiency. The main purpose is to achieve maximum security in the deployment of secure contracts on Ethereum blockchain and Lira 2.0 has made it possible. The open-source community has given a thumbs-up to this development and stands in full support.
Many believe that Lira will break the barriers and bring a necessary shift in the conventional finance industry. It will make the mid-parties redundant by offering cost-optimized solutions.
Since its inception in 2007, eToro has taken giant leaps in opening global markets for everybody to trade freely and securely. The company has two divisions—eToro platform, which is the hub for trading and investment of all kinds from stocks, crypto assets to commodities, and eToroX, which is used for managing crypto wallet and exchange. eToro platform is built with user-friendly functionality and hence it did not take much time to gain popularity among the enthusiasts. eToroX is more recent and was introduced in 2018. The main purpose of this is to make assets tokenized.
Together, eToro Group has been highly successful in establishing a stronghold for itself in the industry.