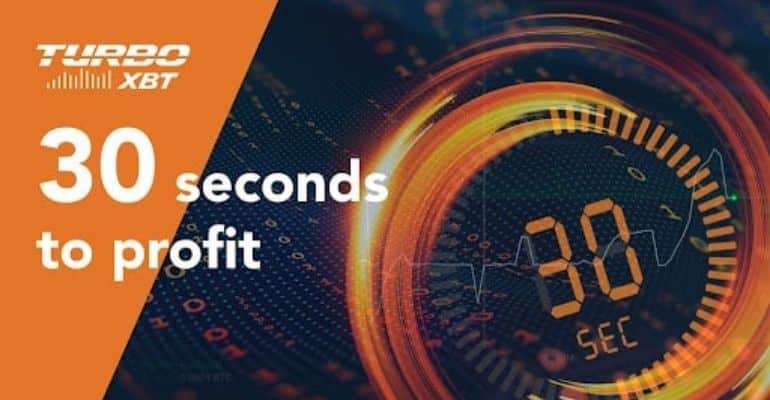 Is It Possible to Earn a 90% Return in 30 Seconds?
TurboXBT is a next-generation asset trading platform that offers up to 90% instant profits in just 30 seconds to users of all experience levels. The platform was launched recently but aims to become the leader and currently offers the outstanding conditions necessary for a successful trading experience. Unlike other similar synthetic trading platforms, TurboXBT combines a sleek user interface with a proprietary synthetic trading algorithm that allows you to make quick profits from trading top crypto assets.
TurboXbt Makes It Possible ! With a Groundbreaking Synthetic Trading Algorithm
To get the full picture of how it's possible to earn a 90% return in 30 seconds, trading on TurboXBT, let's look at how the platform works.
TurboXBT was designed to manage short-term contracts – a strategy that enables you to enter and exit the crypto market at will and earn substantial gains. Registering on the platform with just your email and passwords instantly gives you access to a demo account with a $1,000 balance. You can use this virtual money to get first-hand experience of how trading on the platform looks. You can also take the time and available balance to fine-tune your strategy before making a deposit and starting to win real money.
After becoming acquainted with the platform, you may make a deposit. The site accepts BTC, ETH, USDT, and USDC, which simplifies making deposits. Since there is no minimum deposit limit, you can begin with any amount. Once your deposit is available in your live wallet, you can start trading.
To view a list of available trading pairs, click the drop-down menu in the top-left corner of your trading board. You get access to over 30 trade pairs, each with a unique reward rate. You can choose based on your comfort level.
Once you've made a deposit and chosen a trading pair, the next step is to select a 30-second timeframe for the trade to execute. The platform also has other trading lengths of up to 1 minute.
The platform has a simple prediction mechanism. Simply click the green 'UP' or red 'DOWN' buttons to trade price increase and decrease. If your forecasts are accurate, you may make up to 90% profit depending on the trade. The TurboXBT will keep an eye on your trade for the entire 30 seconds.
Unmatched returns made possible through groundbreaking features, earning 90% quick profits on a 30-second transaction on TurboXBT is the result of several variables, including the platform's outstanding feature design.
Traders can keep track of every move in a wide variety of market pairings thanks to the platform's 99.9% uptime guarantee and support for 17 synthetic digital assets across 38 different trading pairs.