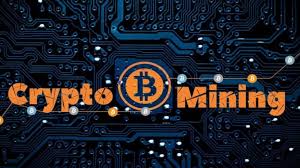 TSMC Experiences Major Drop In Crypto Mining Revenue
Taiwan Semiconductor Manufacturing Company is also called Taiwan Semiconductor which is the world's largest semiconductor or chip manufacturing company which is headquartered in Hsinchu, Taiwan. The firm has experienced a significant drop in its crypto mining revenue in the year 2018 was announced by the firm in the company's Q4 2018 financial results & also published in earnings call transcript on Thursday, 17th Jan.
TSMC's CEO and vice chairman C. C. Wei said in the transcript that the firm's high-performance computing segment plunged down in the past year 2018. He did not disclose specific data on its crypto mining revenue in the transcript because "it belongs to one of the big customers," of the firm, in this case, crypto mining giant Bitmain is the primary customer to TSMC. In the year 2017 & initial days of 2018, around 60% of Bitmain's total chip supply came from TSMC. He further added:
"Cryptocurrency is a big drop from 2018 to 2019. So if we put the cryptocurrency together in the HPC, it's a big drop. It's almost a double-digit."
HPC segment grew "slightly," if excluding mining. On forcing him to put forward some more information in terms of data, Wei said that last year cryptocurrency had contributed to the chip sales of many manufacturers. But didn't specify too much on the same.
TSMC then experienced the drop in demand for crypto miners in late 2018, which as a result built up its inventory. Wei said, "You can imagine that cryptocurrencies mining, they dropped quite a lot." "I will say it's more due to the sudden drop in the demand rather than there's some hidden inventory that we cannot see."
Bernstein analysis had credited around 3% of TSMC's total revenue to cryptocurrency-related sales in Feb 2018. Wei is looking up to 2019 & "Okay. This year, we don't forecast — we become conservative in forecasting this volatile business. So the cryptocurrency mining this year is much, much less than last year. And to what percentage, I don't think it's — I can release it right now."
TSMC reflected revenue of $9.4 billion in Q4 2018 which was around 11% more than Q3 & approximately 2% high from 2017.  The chief financial officer and senior vice president finance, Lora Ho forecasted $7.3-$7.4 billion revenue in Q1 2019 which will be 22% sequential decline.
It is reported that the bearish market impacted crypto mining ecosystem and its participants. Because of which Bitmain shut down its multinational operations by suspending its mining in Texas, U.S. post shutting down its development center in Israel and laying off its employees in the last year.