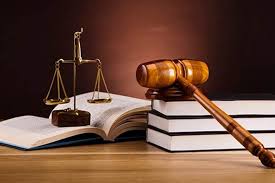 Winklevoss Twins Are Ordered To Pay Back $45,000 To Charlie Shrem As Legal Fees
According to an official document filed on Friday, Investors Cameron and Tyler Winklevoss have been ordered to pay $45,000 as legal fees Bitcoin (BTC) entrepreneur and advocate Charlie Shrem, as part of an ongoing lawsuit. In the document filed in U.S District Court the Southern District of New York, Judge Jed S. Rakoff passed a statement that Shrem should get a reimbursement for a prior court ruling that gave the plaintiffs the ability to seize up to $30 million worth of his assets. This way the judge ruled for a 2nd time in favor of Shrem in the past 3 months. The previous order was ruled on 8th November 2018 by the judge, wherein Shrem filed a motion to retrieve attorney's fees.
The lawyers of Winklevoss Capital argued that Shrem should not recover the attorney's fees because he was the just charged a "de minimis amount" of less than $5. But the court rejected their ides which invalidated the claim of Charlie Shrem. The judge found the damages should be lessened by 40 percent for reviewing the charges.
"We are glad that the judge ruled for Charlie and ordered WCF to reimburse him for legal fees he incurred in overturning WCF's approximately $30 million attachment order. This is another big step towards his full vindication,' said by the partner at Baker Marquart LLP, Brian Klein.
Therefore, according to the latest lawsuit which has pitted big shots of the crypto industry and ex-business partners against each other in the headlines
Shrem's first startup BitInstant which was an early cryptocurrency exchange was previously invested by Winklevoss Capital. BitInstant, before it got shut down in the year 2013, was the most public. Charlie Shrem was later alleged to have violated anti-money laundering rules while he was serving as a CEO. For that, he would have to serve a 1-year prison sentence.
It is reported that the lawsuit will continue covering new ground in June 2019. The current dispute is because of the years of suspicion between Charlie Shrem and Winklevoss twins ( Tyler and Cameron Winklevoss). The dispute actually started when Shrem did not pay back 5,000 Bitcoin which were supposed to belong to the twins. But instead, they spent it on personal items.
However, the Lawyer of Shrem completely denied these claims. Shrem is back to cryptocurrency market after spending time in prison because of his role in now-defunct marketplace Silk Road. Whereas the Winklevoss twins are busy in Gemini, their own cryptocurrency exchange platform.