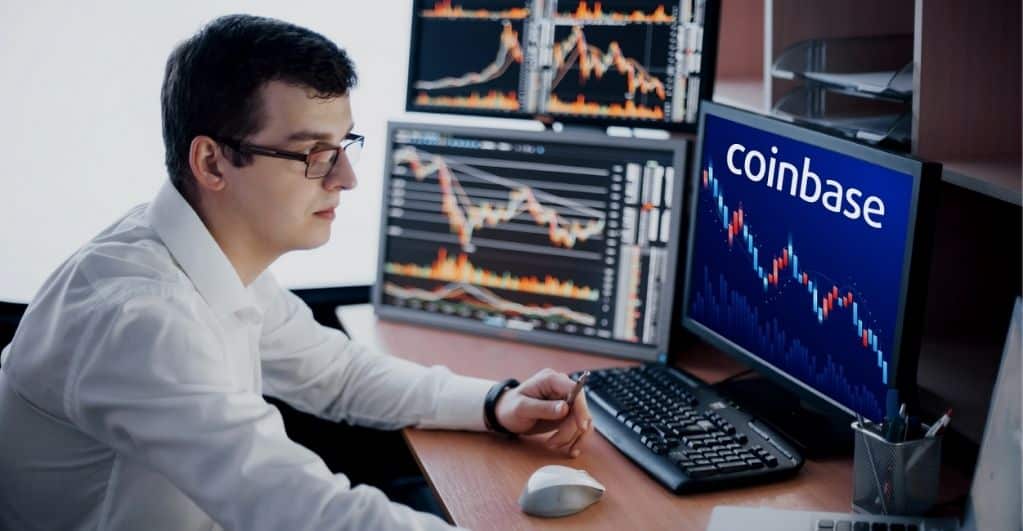 What Makes Coinbase Outshine Other Exchanges?
Overview
Cryptocurrency exchanges like Coinbase are digital marketplaces where traders can buy, sell or exchange cryptocurrencies for other altcoins or fiat currencies. Some of the popular crypto tokens widely exchanged include Bitcoin (BTC), Ethereum (ETH), Litecoin (LTC), Ripple (XRP), among others. Few of the best exchanges like Coinbase also allow traders to buy or exchange some of the lesser-known cryptocurrencies.
Coinbase is the most widely used cryptocurrency exchange in the United States, United Kingdom, and other European countries. It was founded in 2012, three years after the inception of Bitcoin in 2009.
Available in more than 100 countries, Coinbase was one of the early cryptocurrency exchanges that are fully licensed and regulated. Coinbase is considered to be the largest cryptocurrency exchange in terms of trading volume.
Is Coinbase Legit?
Coinbase is a highly regulated exchange platform. It enables traders to buy, sell, or exchange cryptocurrencies for fiat currencies in more than 32 countries. It also supports Bitcoin storage and exchange for other altcoins in more than 190 countries.
Coinbase is a decentralized cryptocurrency exchange, which is not controlled by a central authority. This feature makes it a reliable and trustworthy exchange. Coinbase is more than an exchange. It is an advanced trading platform that also offers custodial accounts for institutions and cryptocurrency wallet services.
Why choose coinbase?
Wide range of altcoins to choose from: There are different types of cryptocurrencies other than Bitcoin, collectively referred to as altcoins. Coinbase is one of the few exchanges that offer most of these altcoins, including the lesser-known and the newly released crypto tokens. Traders can buy these digital coins using traditional currency or exchange them using other cryptocurrencies.
Easy to use exchange platform: The simple user interface of Coinbase allows the registration and verification process to take only a few minutes.
High liquidity: Cryptocurrencies are one of the most volatile assets. Nevertheless, Coinbase is a highly liquid exchange, protecting the traders and investors irrespective of the market's volatility.
Why Do People Choose Coinbase Over Other Crypto Exchanges?
Unlike other crypto exchanges, Coinbase allows traders to buy Bitcoin and other altcoins using traditional currency like USD, EUR, etc.
Coinbase is ideal for both beginners and advanced traders, where the latter can use Coinbase Pro for advanced trading.
Coinbase supports cold storage of cryptocurrency funds where traders can store up to 98% of their funds offline.
Security is yet another aspect where Coinbase enables two-factor authentication of 2FA for enhanced user safety.
Coinbase offers email support and telephone support. The response time for email is 1 to 3 days, which is relatively fast compared to other exchanges.
Coinbase mobile app is available on Google Play and iTunes, enabling users to download the app on iOS and Android smartphones.
FAQs
1. How good is Coinbase?
Coinbase is an ideal exchange for both new and advanced traders. The exchange features a stringent yet straightforward registration process, ensuring security. Users also have the option of 2FA for added safety.
Coinbase enables users to buy cryptos using traditional money, which is not the case in most exchanges. Presently the platform supports the exchange of more than 30 types of digital currencies.
2. Can you get scammed on Coinbase?
Coinbase is a legitimate crypto exchange and a broker. The platform boasts of never being hacked, and thus, is one of the few brokerages that are safe.
3. Should I use a Coinbase wallet?
Coinbase stores 98% of the user's cryptocurrency funds offline, making it a reliable cryptocurrency wallet service provider.
4. Will Coinbase refund if hacked?
Coinbase provides a refund if the user account is compromised. In such cases, the user must contact the Coinbase support team for more details.
Conclusion
Coinbase is one of the oldest and most reliable cryptocurrency exchanges, where traders can buy, sell, and exchange Bitcoin and other crypto using fiat currency and altcoins. The platform has a user-friendly interface, making it an easy-to-use exchange service. Coinbase is safe and is a highly regulated and licensed exchange. It can be considered a trustworthy guide for newcomers entering the crypto market.