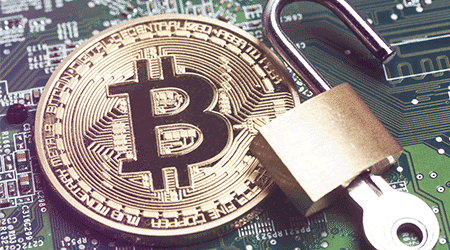 The All New Samsung Galaxy S10 Comes With Private Cryptocurrency Key Storage
Samsung is a South Korea-based multinational which is headquartered in Samsung Town, Seoul. Founded by Lee Byung-chul in 1938, manufactures a wide range of home electronics including smartphones, tablets, TVs, home appliances, with cutting-edge technology. The firm entered the electronics industry in the 1960s. Samsung Electronics was the world's largest IT company, chipmaker, and consumer electronics maker when measured on the basis of revenues generated by the firm in the year 2017.
According to an official press release published on Wednesday, Feb 20, Samsung's latest flagship phone, the Galaxy S10, will come with storage for private cryptocurrency keys. Samsung announced the launch of Galaxy S10 in Seoul, San Francisco and London which includes a new function for cryptocurrency users dubbed as Samsung Knox function. But this new function might not be immediately available. The company explained in the press release:
"Galaxy S10 is built with defense-grade Samsung Knox, as well as secure storage backed by hardware, which houses your private keys for blockchain-enabled mobile services."
Galaxy S10 has an upgraded camera system with "advanced intelligence," feature, 8GB RAM and 256GB storage, ability to charge other phones wirelessly with much more advanced features.
Before the release of Galaxy S10, there were rumors about the possible configuration of the phone and its support for DApps as well as cryptocurrency wallets. The images published in January last month portrayed a "Samsung Blockchain Keystore" on the Galaxy S10. It is also reported that the leaked photos featured an Ethereum wallet option in the "supported cryptocurrencies" list. But as the press release, no such announcements were mentioned about the phone with integrated ETH wallet in it.
In May 2018, HTC (Consumer electronics corporation) HTC Exodus its first native blockchain phone. The phone will be launched with multiple blockchains, such as Bitcoin (BTC) and Ethereum (ETH), and will have default browser "Brave". On the other hand, Finney will be launched by Sirin Labs in December 2018. Finney is the 'world's first' blockchain smartphone which can only be purchased using the Sirin token. Therefore, Samsung is not the only major smartphone producer to implement crypto-related capabilities into smartphones.