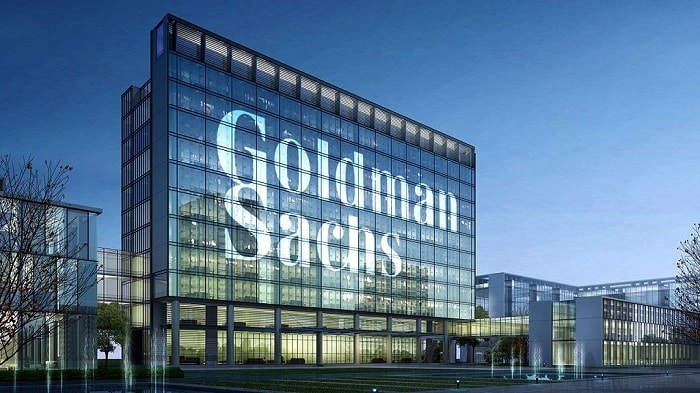 Goldman Sachs: Bitcoin Is 'Fabulous' Needs Solid Backing From US Government Before We Approve Cryptocurrency
Cryptocurrency is an emerging technology, rapidly being adopted by various organizations. The cryptocurrency revolution managed to change the opinion of most people, and now the world has started adopting it.  Goldman Sachs, the United States' largest bank confirms that they will not make any crypto-based investments unless they are backed by the US government.
Goldman's Securities division, global co-head, Martin Chavez during the DTCC conference, highlighted that we should not hope for the investment bank to make more investments in cryptocurrency unless the crypto receives a solid backing from the government. Now, this does not indicate that investment bank is less interested in the emerging technology.
However, Martin Chavez mentioned: "We still have things that take overnight or a couple of days. The service level agreement is not where we want it. So there's no question in my mind that there's super interesting technology there."
At the conference, Martin Chavez spoke few good things of the emerging technology as most bankers talk. The investment bank executives do believe in the crypto future but right now prefers to use Stablecoins as a solution rather than bitcoin. He even gave various reasons and briefed how cryptocurrencies backed by government gain more confidence in the market.
He said if we're within the US jurisdiction and if I owe a few amounts from you, I might offer you a bill and you could accept it. "I've extinguished the debt and it's backed by the force of the sovereign. I wouldn't forget that as I start thinking about digital currencies and somehow going around sovereign."
The investment bank head said that few bank activities were difficult and took a lot of time. Now with the support of blockchain technology, it would be easier for the bank to do and this is something the bank is certainly willing to accept.
Cryptocurrency is something that will continue to expand, and Chavez firmly believes in it. As of now, he supports Stablecoins.
Chaves is a sovereign money enthusiast, and the only reason for this is that Bitcoin has not received any backing or recognition from the US government. He is too worried about the price and future values of bitcoin.
Due to this fact, he is attracted towards cryptocurrency and blockchain technology and is even interested in some central party that would manage to hold the price stability and allows it to work even better. Nevertheless, these two points are not going well as we noticed the tether disaster recently.
Speculation of Goldman Sachs Investing into Bitcoin Ends
An important member of Goldman Sachs has made it clear and confirmed that the investment bank is not going to make any Bitcoin investment in the days to come and has put an end to the rumors.
Many rumors are being circulated; one such rumor was that Goldman Sachs is going to start a crypto desk. Although, the news was false and the investment bank replied to it saying they had never thought of such plans and Chavez at the conference outlined that the investment bank is not going to open a crypto desk in the future.
The only cryptocurrency services offered to its client by Goldman Sachs is the trading of bitcoin futures.