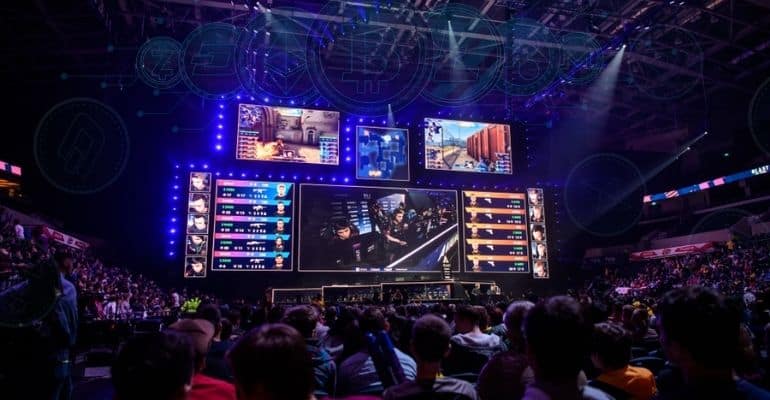 Betswap Promote Esports Betting with Public Testnet Launch
Betswap.gg, a decentralized peer-to-peer network for betting, has launched a testnet for its betting market. It also developed an invite program that allows members of the public to get a sneak peek at the technology and participate in the testing phase.
BetSwap.gg, the world's first totally decentralized betting exchange, is based on Ethereum's layer 2 Blockchain. It bills itself as the world's first legitimate rival to the world's main betting exchanges, claiming that any consumer, wherever in the world, can link their MetaMask crypto wallet in seconds and begin betting on any sport with the same odds as the major players. It doesn't require a name, email, phone number, or utility bill, and transactions are instantly credited and debited.
Betswap has brought a major change in the Blockchain industry and for its users. The BetSwap.gg protocol is designed in the form of DAO (Decentralized Autonomous Organization), making it neither overseen by a board of directors nor controlled by a centralized management team. It is run on pre-programmed along with the locked smart contracts managing the DAO in a fair manner, offering users with the greatest knowledge of their betting exchange requirements are rewarded.
Betswap makes crypto sports betting easier than ever. You can go now and take a look at the leading crypto sports betting sites offering users to bet using coins. One can even use Betswap as a bettor or a winning bookmaker. You can use BSGG Coin, which is also an ERC-20 token in ETH-Polygon Blockchain, for betting, and sports trading purposes. You can choose any of the sports crypto betting sites at your convenience and start betting.
Now with the launch of Testnet, sports betting has become much more convenient. There will be three major sports represented: football, basketball, and cricket. According to a whitepaper provided to CoinQuora, the platform would introduce new sports each week, including NFL, tennis, and many more. Multi-betting, automatic liquidity, and order book are just a few of the features that will be added to the platform. This network-created initiative is being used to guarantee that the deployment goes smoothly.
Once the mainnet version is ready, the network wants to open-source the platform code and enable b2b interoperability with other suppliers. The mainnet will only be released when the platform has been fine-tuned, according to the network.
Unlike conventional sports offline betting, where bets are placed against the house, Betswap is a peer-to-peer platform allowing users to bet against one another, and the exchange serves as an intermediate marketplace for their wagers. It also gives holders access to a wide range of features, including governance, staking, and much more.
The Ethereum, Avalanche blockchains, and Fantom are used to power the platform. Furthermore, through a decentralized autonomous organization, it allows multi-chain integration as well as truly decentralized governance (DAO).